Description
Details
Doogee DG650S Smartphone use MTK6592, Cortex-A7 Octa core,1.7GHz, 1G RAM + 16G ROM with 6.5 inch 1920 x 1080 screen, Android 4.3 OS, promises quite a fast operation speed is quite amazing and impressive. 8.0MP front camera for convenient self-capturing, 16.0MP back camera for you to record every single moment clearly; 3G, GPS, WiFi, WiFi direct, hotspot, etc all available to make this phone the most valuable choice Doogee DG650S.
True Octa core
It adopt true octa core 1.7GHz processor, top 28nm HPM process technology, which let MAX DG650S has rapidly unimaginable experience.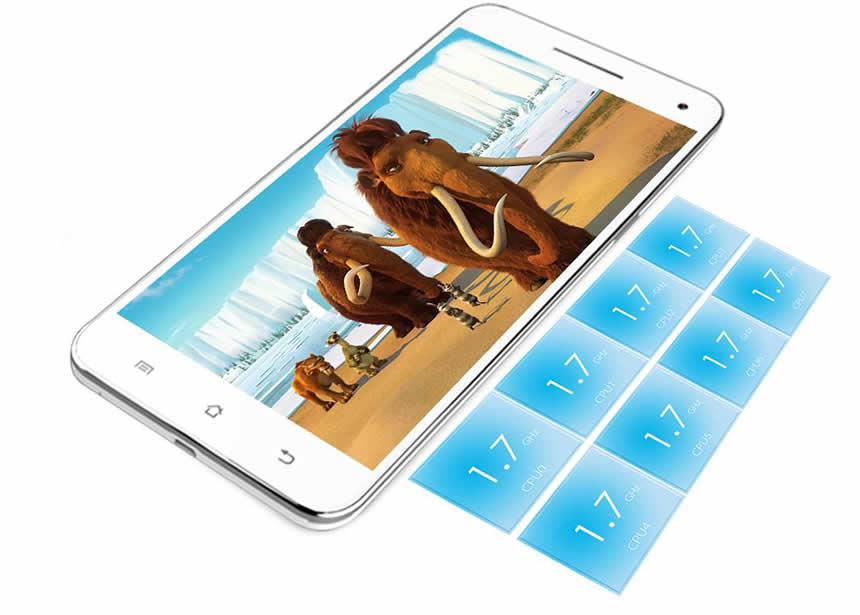 6.5 inch FHD screen
6.5 inch screen, you can not refuse it brings the video performance. With FHD(Full HD screen), the screen resolution up to 1920*1080,Ultra-hight pixel resolution, which let the images, web pages, video, applications have reached incredible display a high degree of clarity. IPS+LTPS technology screen not only has a full-view angle of IPS screen and a good color reproduction, but it is also more energy-efficient.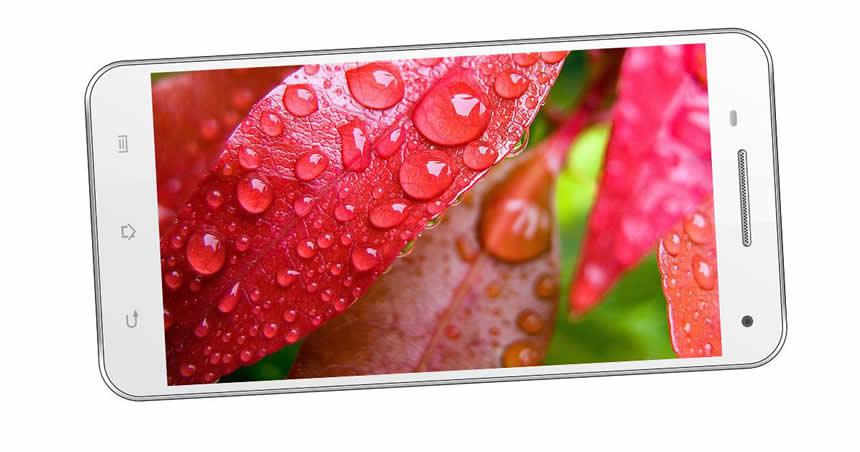 1GB RAM + 16 GB ROM
MAX DG650S is equipped with 1GB large memory on assurance open files, programs, and smooth enough to run the big game,. 16GB built-in storage space, not only brings faster transfer speeds. Whether storing large files, or music-loving, Blu-ray movies, it can contain. it also support up to 64GB expansion of space.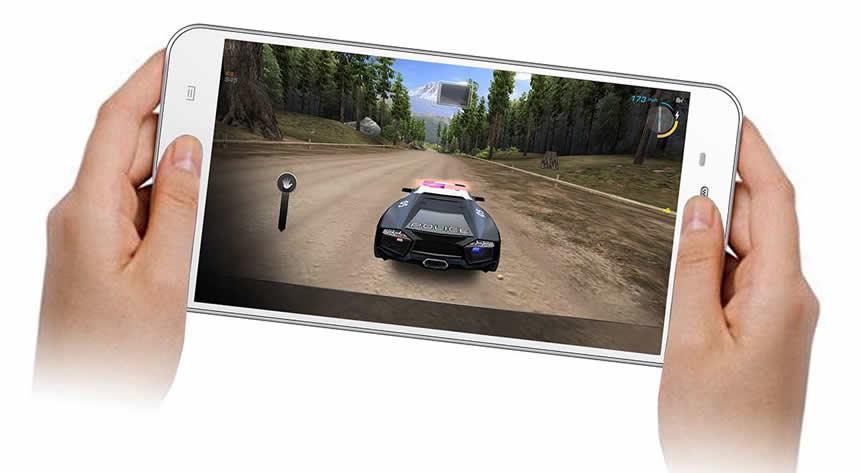 16.0 MP camera
MAX DG650S configuration 16.0 MP rear camera. 8.0 MP front camera, 88 degrees wide angle camera. Using F2.2 large aperture, the greater amount of light than the F2.4 forward, resulting in low light conditions can also shoot clear and bring photos, while reducing the blur caused by jitter. Under the large aperture can also get a more shallow depth of field, emphasizing the back ground blur effect.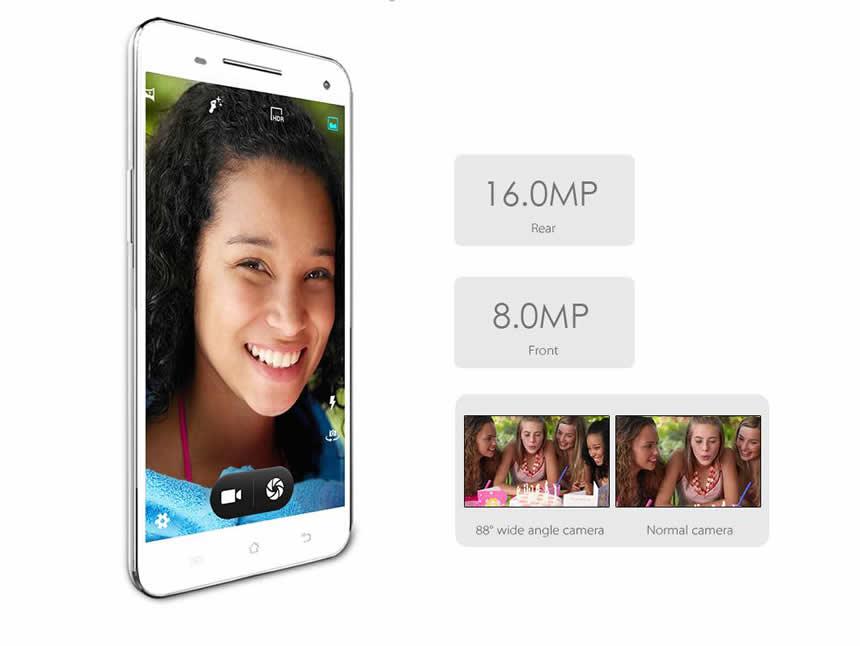 Innovative Voice photos
MAX DG650S increase voice pictures, you can say "Capture" or "Cheese" to start taking pictures, add more fun and warmth to a small gathering of friends, family photo. Support professional HDR shooting, regardless od high light or dark place can get a better picture than ordinary level. Even facing the sun, you can shoot out the light at the fresh, clear shadows video!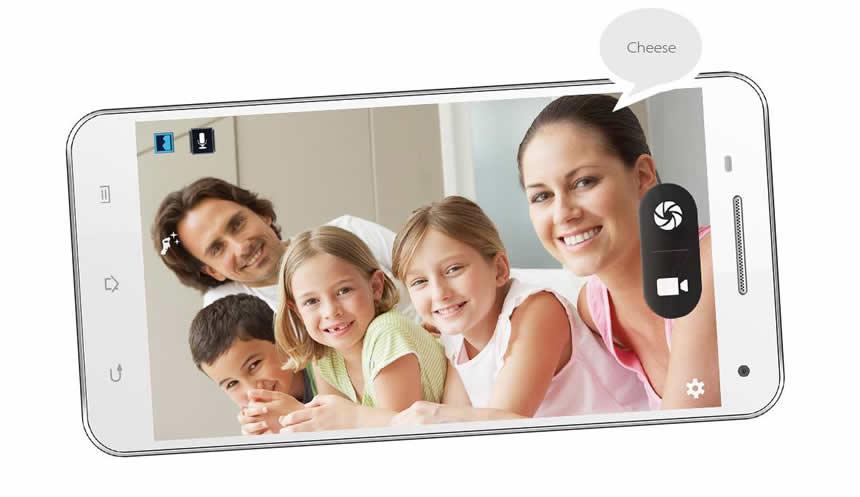 CNC technology
The outside sound chamber hole is elaborately made by CNC technology, and its back cap, made with the advanced technology of the seamless matte process, it flawless and superior, providing a feeling of more comfortable grip. The exquisite production process enables every details of MAX DG650S to be vividly.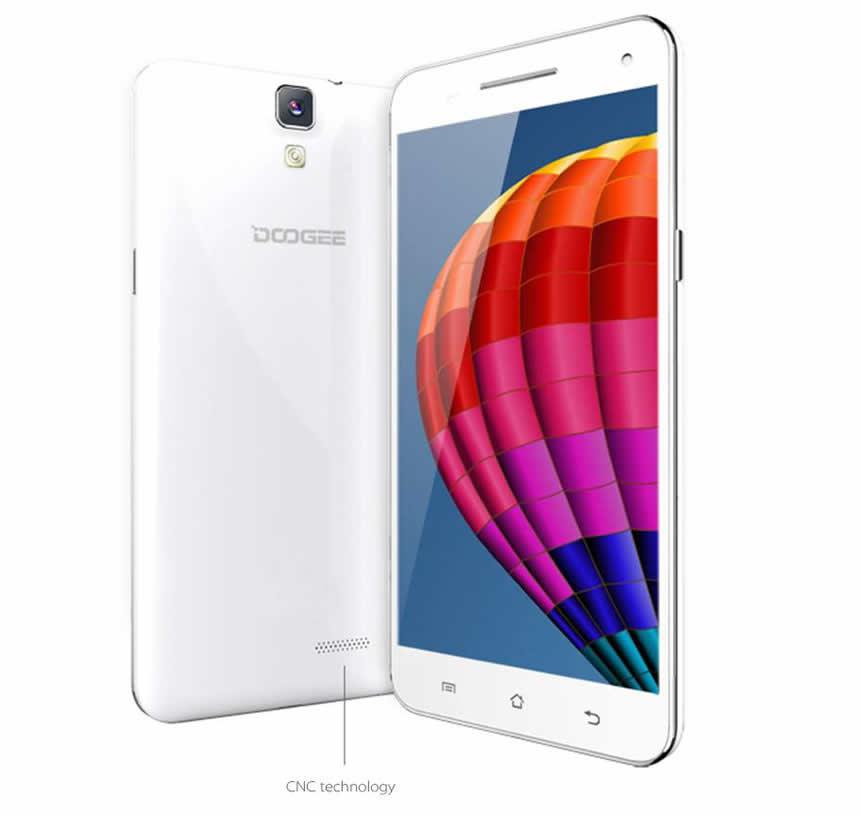 NFC short-range wirless communications
MAX DG650S NFC phone is the emergence of a revolutionary innovation. "NFC" near filed communication, is also called proximity wirless communication, is a high-frequency short-distance wireless communication technology, allowing for non-contact transmission of data point to exchange data between the electronic devices. it can be widely used, such as access control ticket and tickets, etc., users will save the ticket or password gated device near the reader can also be used for logistics management. Except for that, it also can apply into the mobile payment, data transmission, downloading music, pictures, contacts, etc.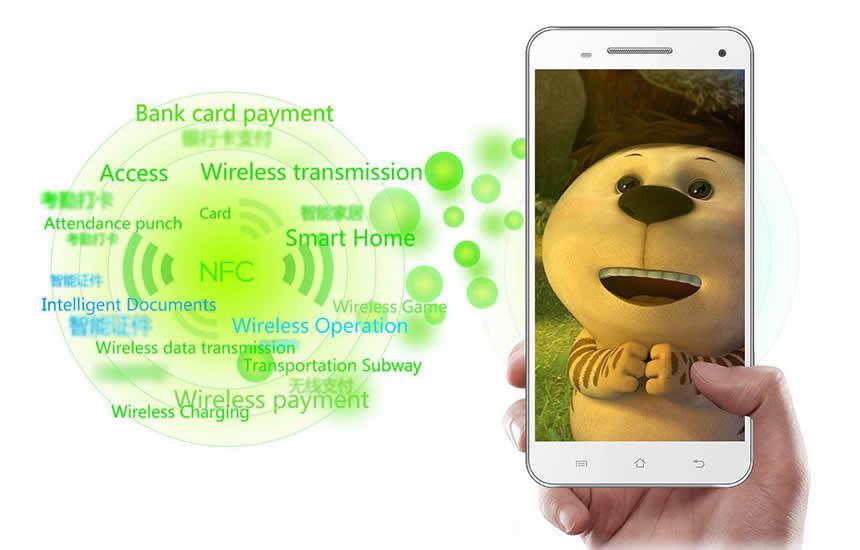 OTG
MAX DG650S adopt the advanced OTG technology. OTG used in a variety of connection between different devices for data exchange, data transmitted from the devices. It has changed such as digital cameras, camcorders, printers, keyboards and other devices between a variety of different formats connector.
Rapidly experience
MAX DG650S is not only rapidly experience, but wonderful user experience. The test report show 27409 by AnTuTu Benchmark, it is mean DG650S have superior comprehensive performance.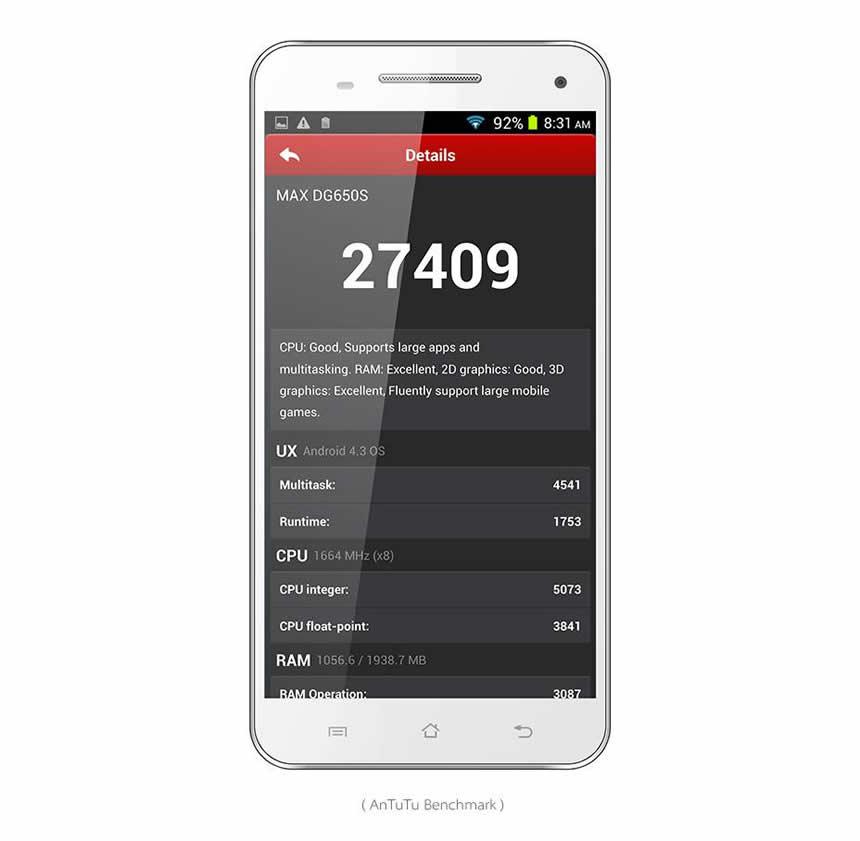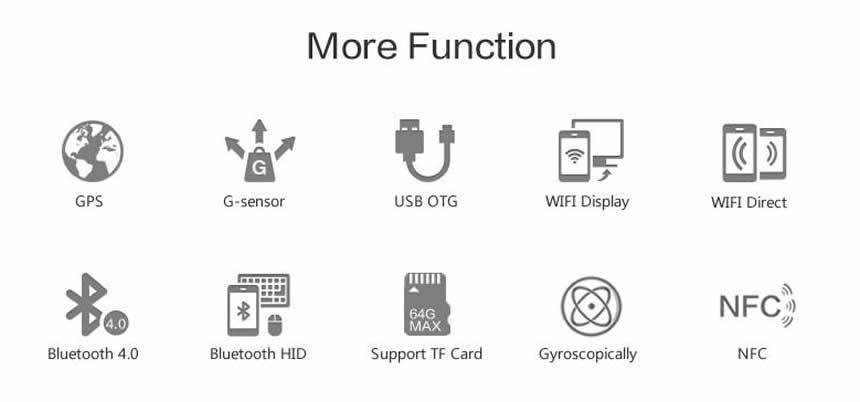 Doogee DG650S Smartphone Basic Parameter Information
Model: DOOGEE MAX DG650s
Band 2G: GSM 850/900/1800/1900MHz
        3G: WCDMA 850/2100MHz
Sim Card: Dual SIM Card Dual Standby(one Micro SIM card)
Service Provide: Unlocked
Color: Black
Shell Material:Plastic
OS: Android 4.3
CPU: MTK6592, Cortex A7 octa core, 1.7GHz
GPU: Mali-450
ROM: 16GB
RAM: 1GB
Display Size: 6.5 Inch
Type: OGS, capacitive touch screen
Resolution: 1920 x 1080 pixels FHD screen
Screen Color: 1600K Colors
Card Extend: Support TF card up to 64GB extended
Camera/Picture Resolution: Dual Cameras, 8.0MP front camera, 16.0MP back camera with flashlight and auto focus, up to 4672 X 3504 pixels resolution

DOOGEE MAX DG650s Mobile Phone Basic Function
FM Radio: Yes, earphone needed
Earphone Port 3.5mm
Data transfer USB/Bluetooth
Mobile internet WAP/WiFi
Phonebook: 500
Message: SMS/MMS
Input: Handwrite/Keypad
TV: No
JAVA: No
Ringtones Type: Polyphonic/MP3
Audio File Format: MP3/WAV/AMR/AWB
Video File Format: 3GP/MPEG4
Image File Format: JPEG/BMP/GIF/PNG/GIF
E-book Format: TXT/CHM/DOC/HTML
WIFI: Yes, 802.11 b/g/n
Bluetooth: Bluetooth 2.0
Gravity Sensor: Yes
Multi-Touch: Yes, 5 point touch
Standby Time About 2~3 days
GPS: Yes, built in, also support A-GPS With EPO assistance to speed up postioning
Language English, Bahasa Indonesia, Bahasa Melayu, Catala, Cestina, Dansk, Deutsch, Espanol, Filipino, French, Hrvatski, IsiZulu, Italiano, Kiswahili, Latviesu, Lietuviu, Magyar, Nederlands, Norsk bokmal, Polski, Portuguese, Romana, Rumantsch, Slovencina, Slovenscina, Suomi,Svenska, Tagalog, Vietnamese, Turkish, Greek, Bulgarian, Russian, Serbian, Ukrainian, Hebrew, Arabic, Persian, Hindi, Bengali, Korean, Khmer, Japanese, Simplified/Traditional Chinese  
Other Feature 3G, WiFi, GPS, FM, OTG, Bluetooth, Ebook, Email, NFC, Gesture Sensing,Messaging, Wallpapers, Calendar, Calculator, Clock, Camera, Play Store, Tethering & portable hotspot, etc

DOOGEE MAX DG650S Mobile Phone Accessories:
1 x 3500mAh Battery
1 x Earphone
1 x USB Cable
1 x Screen Protector
1 x Charger
1 x User Manual

DOOGEE MAX DG650S Mobile Phone Size: 178 x 88 x 8.5mm/7.01 x 3.46 x 0.31 inch
DOOGEE MAX DG650S Mobile Phone Weight: 229g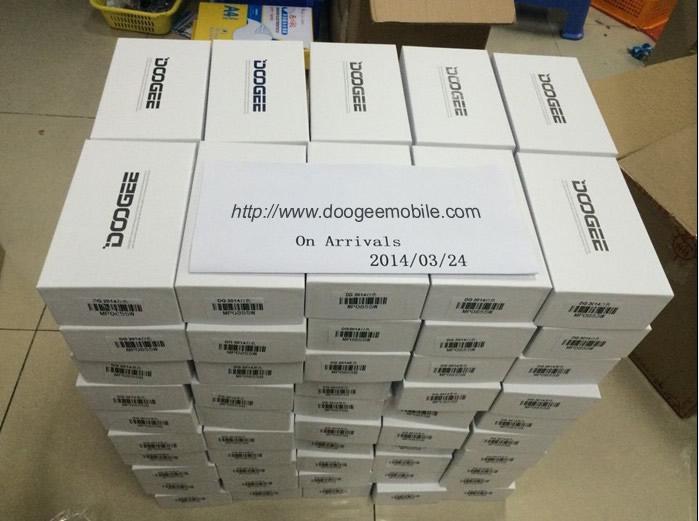 Reviews
Tags
Questions on DOOGEE DG650S Smartphone Android 4.3 MTK6592 Octa Core 16.0MP camera 6.5 Inch FHD Screen Black
Sort by

From Michael at

4/27/2014 2:01 AM

From wl_avv at

4/28/2014 11:47 AM

From Manuel Rose at

6/2/2014 7:53 AM

From tomer at

6/3/2014 3:13 AM

Hello!
I want to know if the device already on the market?
Is there an option to pay in installments and make discount
If Israel can send and free!

Doogee Mobile
Thank you for your mail.
DOOGEE DG650S has not yet been released,
we do not support free shipping.

From Manuel Rose at

6/3/2014 3:06 PM

Hello there,

I will like to know when DOOGEE DG650S will be available to buy. How long will it take to ship to Ireland, and how much will the shipping cost be, thanks.


Doogee Mobile
Thank you for your mail.
We will email you at the first time when the DOOGEE DG650S smartphone be available, you will got your package in 3-5 business days around by DHL.

From josefl at

6/7/2014 10:40 AM

From John Narhyo at

6/29/2014 10:01 AM

Can I use Western Union Payment method to buy this phone DOOGEE DG650S? I am in South Africa and I don't have PayPal account.
Doogee Mobile
Thank you for your mail.
I'm sorry, we do not support Western Union, We support Paypal and Wire Transfer. You can use your Credit Card through Paypal / credit card /wire transfer.

From SONIA MARTINEZ GREGORIO at

7/3/2014 3:21 AM

Good Morning,

I have long been interested in the mobile phone model DOOGEE DG650S and I'm finding for a long time without success. I can not find in any store in Spain.


My interest in this model is because this brand because my sponsors football team (the VILLARREAL CF) I begin to study and compare with other Chinese brands I know.

I would like to inform me where I can buy this phone or will soon be on sale at the official shops DOOGEE.

I await your response.

A greeting and thanks.

Doogee Mobile
Thank you for your mail.
DOOGEE DG650S not released, We will email you at the first time when the DG650S smartphone be available .

From Gergely at

8/8/2014 3:21 AM

From Jeff at

9/3/2014 5:23 AM

I am in the market for a new mobile been very interested in the Doogee DG550.
But I like the round corners better.
Can you please tell me about the DG650 and the DG650S what is the differences.
Thanks in advance


Doogee Mobile
Thank you for your mail.
Doogee DG650 phone is Quad Core,
Doogee DG650S phone is Octa Core.

From ftnghia at

9/7/2014 8:44 PM

- I like Doogee DG650S phone is Octa Core.
- But I don't like it's 1Gb Ram ( at least 2Gb Ram ).
- Can this phone display Multi Windows like Samsung Galaxy Note 3 ? Because it has very large screen ( 6.5 inches ).

- Love Doogee DG650S because of it Screen, it's camera, but I prefer the DG550's body to DG650S
Doogee Mobile
Thank you for your mail.

From ftnghia at

9/7/2014 8:51 PM

From Kevin at

9/12/2014 6:47 PM

From kevin at

9/16/2014 12:29 PM

From jama hussein at

10/9/2014 3:50 PM

From dr.ali at

11/20/2014 10:37 AM

From enrique myles mcnish at

11/22/2014 6:44 AM

From Nick at

12/2/2014 6:43 AM

From Davide Marselli at

12/25/2014 2:29 PM

From rafiq shah at

1/15/2015 6:47 AM

From Gyorgy Csirinyi at

1/15/2015 3:08 PM

From R. Hernández SPAIN at

2/13/2015 3:55 AM

I just purchase some months ago a doogee 350 phone from bagood. This phone works fine but I miss to update it to android 4.4. I keep the phone very good, really at this moment seems as new. But my question is suddenly the power button fails due the plastic piece has been dropped out and I have to keep it with an adhesive strip to assure it. Is a real pity. So please tell me How solve this situation?

Hope your solution ASAP

Best regards.
Doogee Mobile
Thank you for your mail.
Please contact the seller to apply for warranty.

From pearl at

2/25/2015 11:25 AM

From A B Upadhyay at

3/10/2015 1:48 AM

From Motuma at

4/7/2015 5:24 AM

I'm looking for big smartphone like 6.5" 4G LTE 2/3GB ram
32GB ROM. Are you gonna release Dooge max DG650 with
Such specifications?
Thanks
Doogee Mobile
Thank you for your mail.
You can look here: http://www.gizok.com/huawei-honor-x2.html

From djetni tahar at

4/10/2015 9:42 AM

From beto madrid at

6/6/2015 11:13 AM

From jamal moutaa at

6/25/2015 5:34 PM

From leandro miranda at

6/27/2015 6:48 AM

From leandro miranda at

6/28/2015 12:55 PM

From john at

7/27/2015 9:41 AM

Hello please i bought a Valencia y 100 pro but i do not know how can open it. I need start battery. Please show me how can do
It is new and I cannot use. Thank you
Doogee Mobile
Thank you for your mail.
Open the battery cover, remove the tape on the battery.

From Jerry at

8/27/2015 7:04 PM

From Summer Schlegel at

10/12/2015 9:33 PM

Hi I live in new Zealand and would like to know how much it costs and if this phone will work on a skinny network.
Doogee Mobile
Thank you for your mail.
Doogee DG650S phone has been discontinued, you can look at other doogee phone, here: http://www.pompmall.com/doogee-mobile-phone.html
Any other question, contact us any time,
Best regards
Ask Your Own Question