Description
Details
DOOGEE Collo3 DG110 has a MTK6572 dual core, 1.0GHz processor which makes the phone work very fast. It supports Android 4.2 operating system, supports an external TF card up to 32GB. 4.0 inch screen allows the user to view videos and play games at a comfortable size as well as clearly due to this phone's 800 x 480 pixels display resolution. With the high end dual cameras, front 2.0 MP, black 5.0 MP with flashlight auto focus, you can record the happy moment easily. It is absolutely a good choice to buy Doogee DG110.
Memorial - Paul Walker: flying in the speed
"Fast and furious" series actor Paul walker put the film deduce incisively and vividly. We are proud of him in every single day of his life. As Paul Walker fans, DOOGEE designer designed COLLO3 DG110 for remembrance of Hollywood star Paul Walker.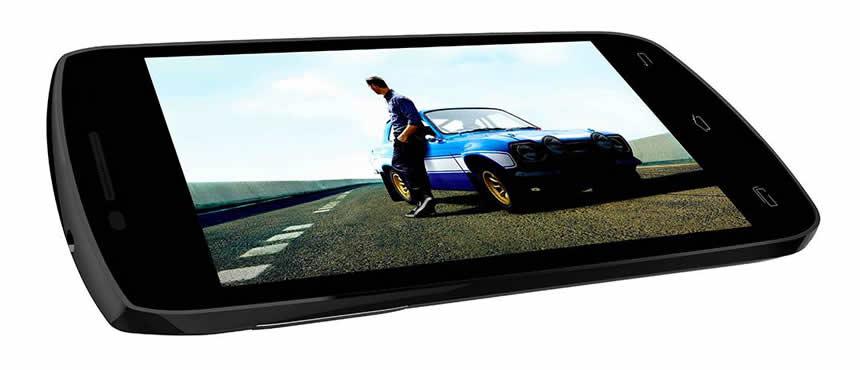 The Classic design of the arc section
COLLO3 DG110 adopt the Ferran's classic arc section of the design, the use of craftsmanship, simple and stylish, more comfortable grip. The both side of phone's body Use a metal design, with strong metal texture to reinforce the phone, which let the design more fashion and show more sense of science and technology.

IPS screen technology, 178-degree viewing angle
COLLO3 DG110 configure IPS screen technology, it's difficult to distinguish the color change with different viewing angle with the naked eye. You can enjoy the full view movies or play games.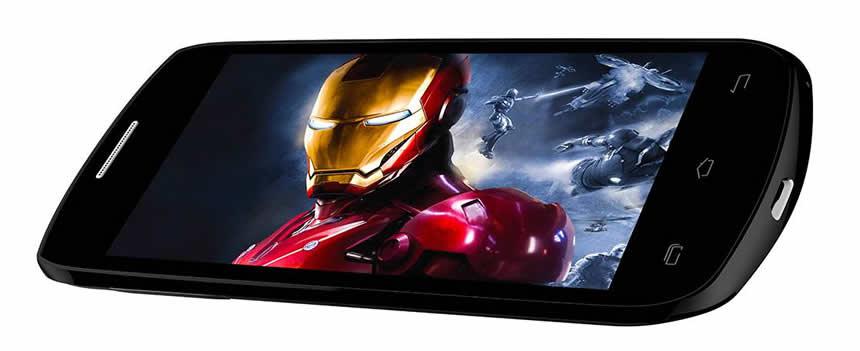 More excellent dual core
COLLO3 DG110 configuration of new high performance low power architecture A7 dual-core processor, a perfect system architecture, the energy efficiency is of five times the A8 core, the performance increase 50%, the most adcanced 28nm processor, make overall CPU performance than 2 times.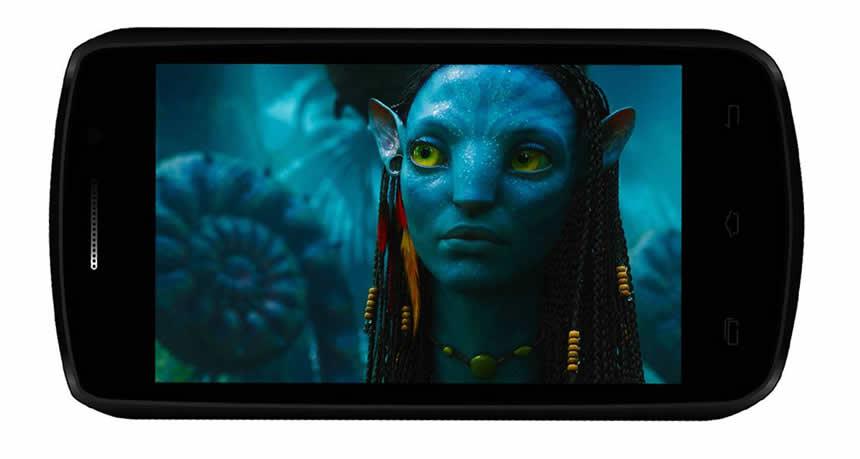 Entertainment share
Use COLLO3 DG110 take pictures, you can post them to Facebook, Twitter,ect, you can share it with your friends.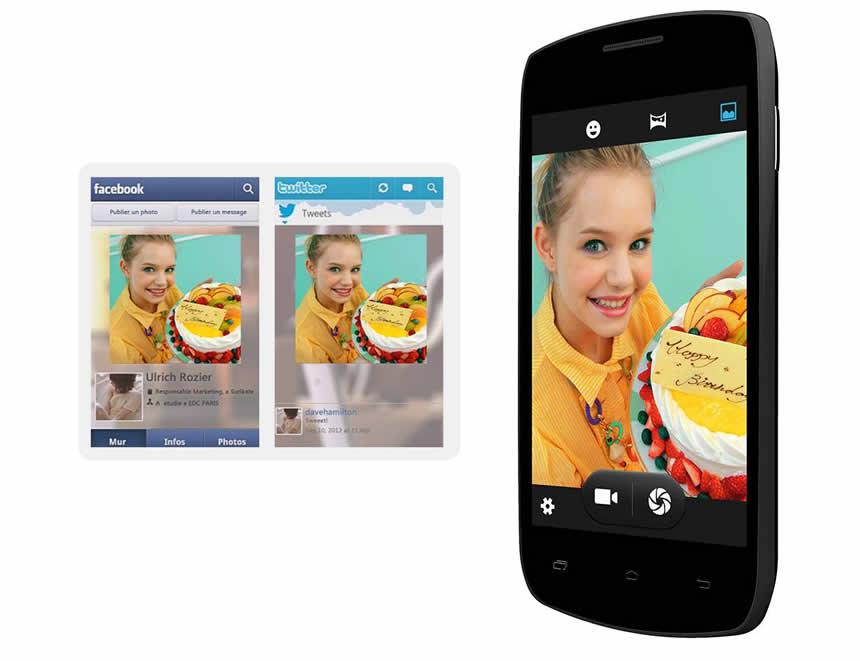 Built-in GPS
COLLO3 DG110 built-in GPS satellite positioning, precise positioning, it's significantly higher than the network positioning!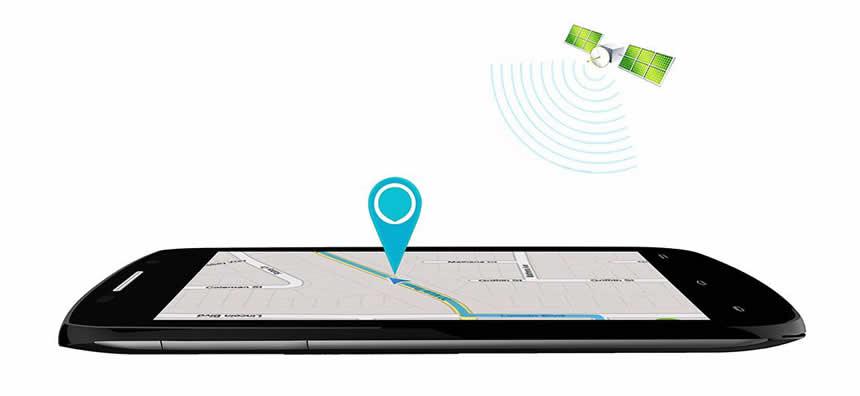 Dual sim dual standby
Dual sim dual standby COLLO3 DG110 configuration, work and life freedom of choice. Never miss out on important calls. Support WCDMA and GSM network, which can meet your demand of using dual sim card. Dual sim dual standby allows you to work from some private life, business, non-interference in each other, to achieve the perfect balance life and work.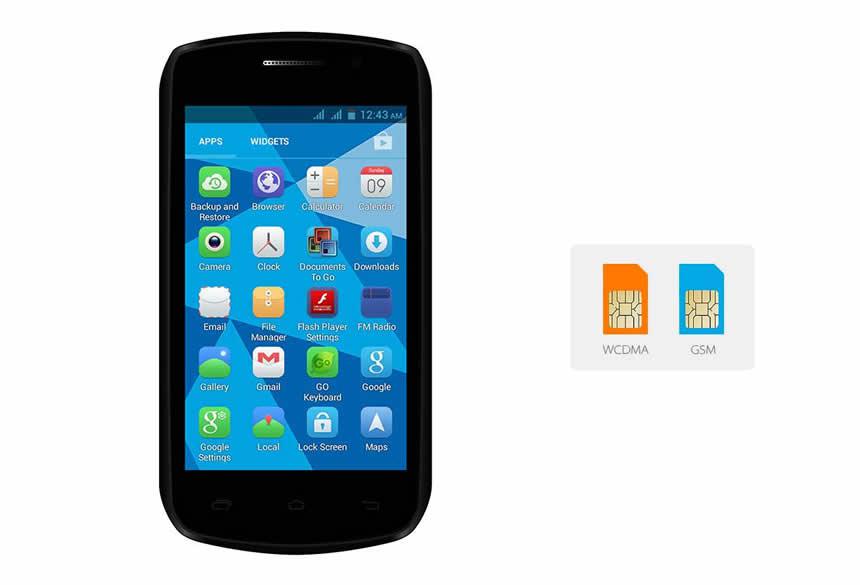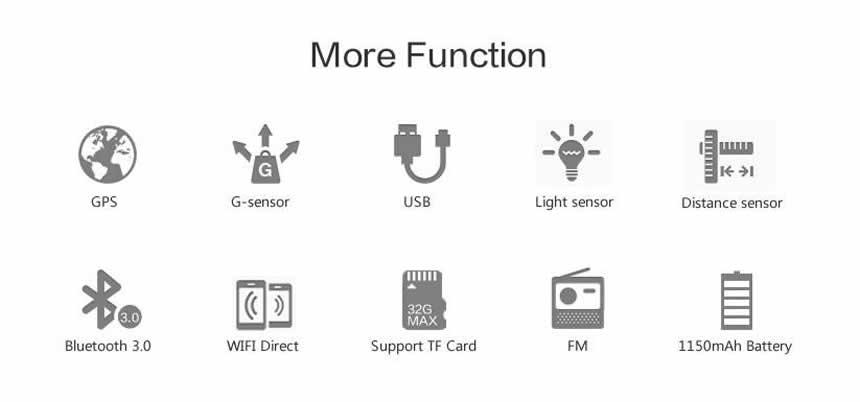 DOOGEE DG110 Smartphone Highlight:
- 4.0 inch screen, 800 x 480 pixel display
- MTK6572 dual core, 1.0GHz
- 512MB RAM, 4GB ROM
- 5.0MP rear camera, 2.0MP front camera
- Android 4.2.2

DOOGEE DG110 Smartphone Basic Information
Model: DOOGEE Collo3 DG110
Band: 2G: GSM 850/900/1800/1900MHz
         3G: WCDMA 850/2100MHz
Sim Card: Dual SIM Card Dual Standby
Service Provide: Unlocked
Color: Black
Shell Material: Plastic
OS: Android 4.2.2
CPU: MTK6572 dual core, 1.0GHz
ROM: 4GB
RAM: 512MB
Display Size: 4.0 Inch
Type: IPS, Capacitive touch screen
Resolution: 800 x 480 pixels
Screen Color: 16000K Colors
Card Extend: Support TF card up to 32GB extended
Camera/Picture Resolution: Dual Cameras, front camera 2.0MP, back camera 5.0MP with flashlight

DOOGEE DG110 Mobile Phone Basic Function
Ringtones Type: Polyphonic/MP3
Audio File Format: MP3/WAV/AMR/AWB
Video File Format: 3GP/MPEG4
Image File Format: JPEG/BMP/GIF/PNG/GIF
E-book Format: TXT/CHM/DOC/HTML
FM Radio: Yes, earphone needed
Earphone Port: 3.5mm
Data transfer: USB/Bluetooth
Mobile internet: WAP/WIFI
Phonebook: 500
Message: SMS/MMS
Input: Handwrite/Keypad
WIFI: Yes, 802.11 b/g/n
Bluetooth: Bluetooth 2.0
Gravity Sensor: Yes
Multi-Touch: Yes, 2 points touch
Standby Time: About 2~3 days
GPS: Yes, built in, also support A-GPS With EPO assistance to speed up postioning
Language: English, Bahasa Indonesia, Bahasa Melayu, Cestina, Deutsch,Spanish, Filipino, French, Italiano, Magyar, Nederlands, Polski,Portugues, Romana, Slovencina, Slovenscina, Vietnamese,Turkish, Greek, Russian, Hebrew, Persian, Hindi, Thai, Korea,Simplified/Traditional Chinese
Other Feature: WiFi, GPS, FM, camera, Bluetooth, play store, Email, Gmail, maps,navigation, Tethering & portable hotspot, VPN, etc

DOOGEE DG110 Mobile Phone Accessories:
1 x 1500mAh Battery
1 x Earphone
1 x USB Cable
1 x Charger
1 x User Manual

DOOGEE DG110 Mobile Phone size: 125.8 x 65.4 x 10.3mm
DOOGEE DG110 Mobile Phone Weight: 120g
Doogee DG110 Price Comparison
Recommended Shops:

Pompmall.com: $68.99
Reviews
Skype setup problem

Review by

RS

Hello,
I'm not able to connect to my Skype account or create a new account with my Doogee collo3 DG110. Phone displays error message saying "Network problem" but network is OK.
I can use network for Viber and Whatsapp without any problem but Skype does not work. Always "network error".
I already tried reboot and battery off but no results.
Please let me know yours instructions
Best regards,
RS (Posted on 11/21/2014)

Epic!

Review by

Vuk

Had it since January. Works great. Not a thing wrong with it. (Posted on 11/1/2014)
Write Your Own Review
Tags
Questions on DOOGEE DG110 Smartphone Android 4.2 Dual Core 1.0GHz 4.0 Inch 5.0MP camera Black
Sort by

From Petar Rožić at

5/8/2014 2:50 PM

From W Keith Hall at

5/22/2014 11:31 AM

From Tarlan at

5/24/2014 11:37 PM

From harris at

6/7/2014 3:40 AM

hello i recently purcesed the dg110 and i am having trouble with the cameras.. the app is not working.. Unable to connect with camera.. I've restored the factory settings and still the same.. What sould I do? Thank you for your time and support..
Doogee Mobile
Thank you for your mail.
Please download the firmware update.

From harris at

6/7/2014 4:50 AM

From jeff at

6/11/2014 3:18 PM

hello, i have purchased the 110 in portugal and i have tried various sim cards with no effort.
it has no network and when i check sim status it says its blocked, but when i unlock it, it goes back on the menu and when i press again it says its bllocked again.
i have no network with vodafone or tmn, i have tried various numbers that work on other phones.
please help asap because i need my phone, thanks in advance,
jeff da silva
Doogee Mobile
Thank you for your mail.
Please wipe clean the SIM card slot, then insert the SIM card.

From Fadeela at

6/14/2014 4:42 AM

From Wojtek at

6/19/2014 6:42 AM

Hello
is there polish language installed in doogee collo 3 DG110?
If it's not how can I install polish langugage?
Thanks
Doogee Mobile
Thank you for your mail.
DOOGEE DG110 does not support Polish language,
You need to download the Polish Language Pack, but I did not find the Polish Language Pack on the official website.

From pilorgr at

6/21/2014 8:50 AM

From yaain at

6/30/2014 10:10 AM

From didier at

7/7/2014 10:01 AM

From Rolls at

7/11/2014 8:01 AM

Will firmware available in this month?
Thanks
------------------------------------------------------------------------------------
From harris at 6/7/2014 4:50 AM
where can i find the firmware update??
Doogee Mobile
Thank you for your mail.
We will upload the firmware here: http://www.doogeemobile.com/download
Doogee Mobile
Thank you for your mail.
When we got the latest firmware update,we will release on our website.

From dagapan GR at

7/23/2014 5:35 AM

Hello!
Does the phone has proximity sensor in the front, in order to switch off automatically the display when i put the device on my ear? This proximity sensor is also referred on DG450 test results by AnTuTu benchmark.


From yaain at 6/30/2014 10:10 AM

Does the screen turns off during a call? Thanks.
Doogee Mobile
Thank you for your mail.
DOOGEE DG110 won't appear this kind of phenomenon.

Doogee Mobile
Thank you for your mail.
The solution is that you can choose setting ==>>display ==>> proxinity sensor calibration.

From Jonnhy Ponto at

7/23/2014 7:06 PM

From Nikos Kargol at

7/24/2014 4:14 AM

From Vall at

8/5/2014 5:28 AM

From Vall at

8/5/2014 5:30 AM

From Charles at

8/16/2014 5:44 AM

I don't find the firmware update for the DG110 and I need to fix my problem with the camera ( as harry's problem, the app is not working. Unable to connect with camera).
Is the firmware already uploaded?
In case not, when are you going to upload it?
Doogee Mobile
Thank you for your mail.
Doogee official has not released the DG110 lastest firmware, if released, we will be the first time to upload to the site.

From Hervé at

8/20/2014 5:11 PM

Hello, I recently purchased the doogee collo3, but there is a problem, the phone won't start when I press on the power button, nothing happens. I pull out the battery, reinsert it after a while but still nothing. Can you help me what to do in this case, please. Thank you
Doogee Mobile
Thank you for your mail.
Please remove the Plastic Strips on the battery before using!

From Elliott at

8/23/2014 6:18 AM

From Harry Broekhans at

8/27/2014 11:45 AM

From pete at

8/31/2014 9:27 AM

From ppt at

9/5/2014 4:00 PM

proximity or light sensor does not works on my DG110 phone!
During call is blank screen even is phone out of face until call is ended.there is missing auto brightness
in settings!!!
But specification says there booth sensor inside!
where is tehe problem???
Doogee Mobile
Thank you for your mail.
The solution is that you can choose setting ==>>display ==>> proxinity sensor calibration.

From Jorge Faria at

9/12/2014 5:09 PM

From edson nazareno rocha at

9/25/2014 5:11 PM

From HowieD at

10/26/2014 7:22 AM

I have Doogee Coolo DG100 and touch screen calibration has changed after restoring factory defaults. How to recalibrate? Is updated ROM available ?
Doogee Mobile
Thank you for your mail.
The solution is that you can choose setting ==>>display ==>> proxinity sensor calibration.

From Vladislav at

10/28/2014 2:41 AM

From Deibi R at

11/18/2014 5:43 AM

I recently bought a DG110. I´m quite happy with it, but:

Sometimes the phone doesn´t display anything after screen suspension. I press the on/off button to unlock, but nothing happens.

Others, wifi configuration crashes and no wifi networks are accesible.

In both cases restart won´t work. I have to remove the battery and start over.

What shall I do?
Doogee Mobile
Thank you for your mail.
The phone can not connect WiFi, you can try this method:
1, open WIFI,
2, click the WIFI access point name you want to connect.
3, then enter the password input method to hide what you will find "Show password" and "Show advanced options."
4, check - Show Advanced Options.
5, click the drop-down will appear "IP setting."
6, the options in the DHCP changed - static.
7, later changed to static, fill in the IP address, gateway

From Rukhsaar at

11/20/2014 4:41 PM

From Phil at

11/24/2014 2:39 AM

From RS at

11/25/2014 8:15 AM

Hello,
I'm not able to connect to my Skype account or create a new account with my Doogee collo3 DG110. Phone displays error message saying "Network problem" but network is OK.
I can use network for Viber and Whatsapp without any problem but Skype does not work. Always "network error".
I already tried reboot and battery off but no results.
Please let me know yours instructions
Best regards,
RS
Doogee Mobile
Thank you for your mail.
Please re download the Skype software.

From mmm at

11/25/2014 11:09 PM

From NikM at

12/5/2014 3:30 PM

For Collo3 DG110 2014/08/22

A. According to your answer to the question of ppt at 9/5/2014 4:00 PM, the solution is : ". . . choose setting ==>>display ==>> proxinity sensor calibration". THERE IS NOT such an option in settings.
B. Which is the stand-by time? In 12 hours the battery level falls from 100% to 78% and I have talked on the phone less than 5 minutes.
Doogee Mobile
Thank you for your mail.
Please buy a new battery.

From Pato T at

12/8/2014 1:47 AM

I used to connect to the internet from my phone but suddenly everything went back to its new stage, it's like its reset by itself but the difference is that it's not connecting to the internet, data connection is not working. How can I put it back on so i could connect again using data connection?
Doogee Mobile
Thank you for your mail.
Doogee DG110 firmware: http://www.doogeemobile.com/download

From graeme at

12/11/2014 2:47 AM

From jesper at

12/15/2014 9:54 AM

When i make call, the phone says; The sim card you are using, are about to use rooaming.
But in denmark their are maybee 20 different phone companys. But the 20 comanys are using 3 different network. The company i use are called Biboob, and they are using the network from Telenor. If i choose network manually, and choose: Telenor. The phone still says that it is rooaming. Why/is it ?
Best regards Jesper
Doogee Mobile
Thank you for your mail.
Please re-set the 3G network.

From Martin at

12/22/2014 6:47 AM

Everytime I start a conversation the phone screen goes blank and I have to press the on button on the side to get control of the screen. This is very annoying. Is there a method of keeping the screen awake?
Doogee Mobile
Thank you for your mail.
Please extend the lock screen time.

From euri papatria at

12/28/2014 7:35 AM

From Harry Kleinert at

1/4/2015 2:45 AM

From pico977 at

1/7/2015 12:44 AM

I have the COLLO3 DG110.
Yesterday I tryed to update the firmware that I downloaded from "needrom", linked from your site.

But, after the upgrade is arrived at 100% without problem, the phone don't start: it is bocked to the boot logo.

Now the battery is low too.

Could you help me?
Doogee Mobile
Thank you for your mail.
You should download the official firmware: https://drive.google.com/file/d/0B-eEVUUoOlT4Ym4yU0RvZWZmeGM/edit?usp=sharing

From Martinp at

1/18/2015 3:08 AM

From Sofia at

1/23/2015 5:13 AM

From Andreas at

2/5/2015 6:42 AM

From keshni at

2/11/2015 7:00 AM

From Wilber Jose Mujica at

2/21/2015 1:14 PM

Hello Dear friends...

I got my Doogee DG110 and I've been using it for about 1 month, but now
I have a problem, the smartphone it's rebooting and rebooting over and over again, I thought it was some apps like whatsapp, facebook, twitter or other any laucher I deleted all the apps but the problem persist, I did a factory restore but nothing there still the problem, I downloaded the latest firmware version and I installed it but my phome still rebooting over and over again,,, what I can do? there is a warranty? How can i solve this problem?

thanks, kind regards!
Doogee Mobile
Thank you for your mail.
Please contact the seller to apply warranty.

From Ron at

2/24/2015 5:53 AM

Hello, I cannot access the internet,It connects to the wifi and to regular calls but i can't add new APN .My phone is Doogee gb130 .what can I do? Thanks
Doogee Mobile
Thank you for your mail.
The phone can not connect WiFi, you can try this method:
1, open WIFI,
2, click the WIFI access point name you want to connect.
3, then enter the password input method to hide what you will find "Show password" and "Show advanced options."
4, check - Show Advanced Options.
5, click the drop-down will appear "IP setting."
6, the options in the DHCP changed - static.
7, later changed to static, fill in the IP address, gateway

From marie at

3/4/2015 2:13 PM

Bonjour,
J'ai acheté un portable Doogee DG110 et l'appareil photo ne marche plus : "impossible d'établir une connexion avec l'appareil photo". J'ai reformater le portable à valeur d'usine mais rien ne marche.
Que faut-il faire?
Merci d'avance
Doogee Mobile
Thank you for your mail.
Mobile phone unable to connect the camera may be caused by mobile phone system, you can go to system camera settings - Application - all, remove the cache and the data, then open the camera, try again, if still not normal and not work, you can backup data restore factory settings. If you restore the factory settings, and it remains unable to connect the camera, your mobile phone camera may have problems.

From Dee at

3/4/2015 4:51 PM

My phone was purchased on 2-13-15 and was great. But all of a sudden the screen is black. The lights at the bottom show it is on, but will do nothing. I have taken out the battery and waited a while, and still nothing. Is there anything else I can try? Really want to keep this phone.
Doogee Mobile
Thank you for your mail.
May be the mobile phone cable loosening, Go mobile phone repair shop to check.

From tommaso at

3/30/2015 2:11 PM

buonasera ho acquistato un doogee collo 3 DG110 ma due giorni fa ho provato a aprire la fotocamera e mi da il problema 'impossibile connettersi con la fotocamera. Ho reimpostato il telefono alle condizioni di fabbrica più volte ma il problema persiste. Ho provato a fare l'aggiornamento del firmware ma mi dice che il sistema è già aggiornato. Inoltre sono andato su ==>applicazione==>tutte, ma la fotocamera non compare neanche! cosa posso fare?
Grazie in anticipo cordiali saluti.

Doogee Mobile
Thank you for your mail.
Please check the mobile phone memory and storage space is enough, if yes, try this firmware: 008064-01H_K72_DG_WVGA_DG110_DOOGEE_V005_2, here: http://www.doogee.cc/servicexiazai_detail/newsId=39.html

From Peter at

4/11/2015 11:06 AM

Hello,
I updated firmware in mobile phone. Now I am have trouble with the cameras. Unable to connect with camera. Front and rear camera not working. Same problem with flashlight. After factory settings, vipe date - still the same.. What sould I do?

Thank you.
Doogee Mobile
Thank you for your mail.
Please download the firmware update, here: http://www.doogee.cc/servicexiazai_detail/newsId=39.html
Ask Your Own Question