Description
Details
DOOGEE DG500C has a MTK6582 Quad Core 1.3GHz processor which makes the phone work very fast. It supports Android 4.2 operating system, supports an external TF card up to 64GB. 5.0 inch screen allows the user to view videos and play games at a comfortable size as well as clearly due to this phone's 960x540 pixels display resolution. With the high end dual cameras, front 5.0 MP, black 13.0 MP with flashlight auto focus, you can record the happy moment easily. It is absolutely a good choice to buy one.
High quality camera 13MP pixel
Back camera 13MP pixel, shoot bright pictures, Delicate sreen. 5 groups of special lenses, restoring true colors, bring more pictures of play. 5-megapixel front camera, self-love is more suitable for you.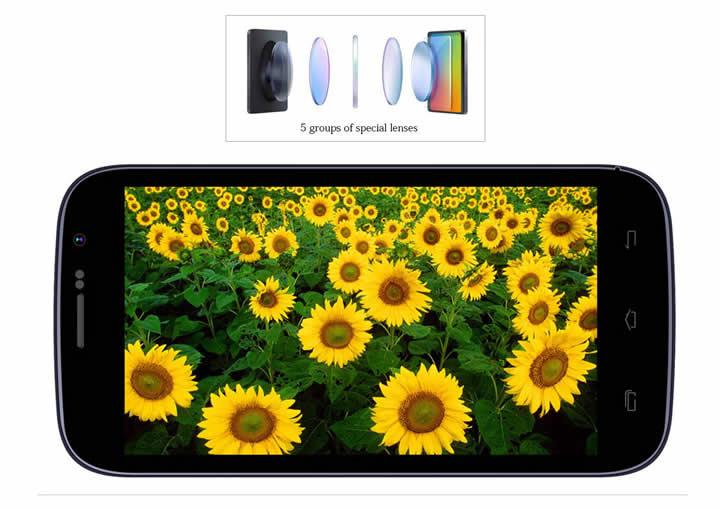 High speed Quad core Super smooth experience
DISCOVERY DG500C using high-performance ultra-low power Cortex-A7 Quad-core processor, five times the energy efficiency of the A8 core, the performance increase of 65%, is equipped with adcanced 28nm process technology, allowing the CPU to improve overall performance over three times. Enjoy high-speed Web browsing and smooth game screen, superior operating experience.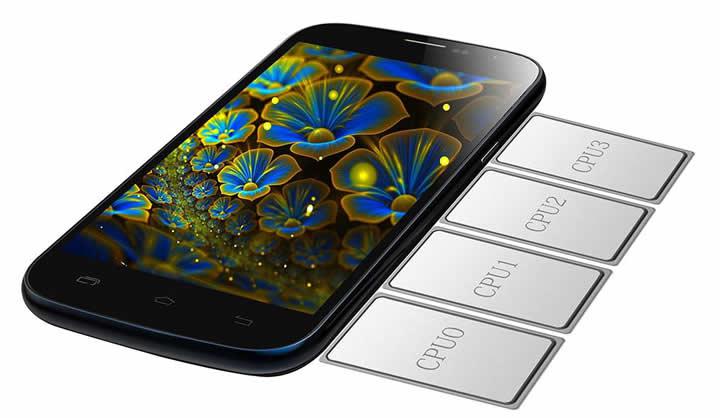 5 inch IPS screen Broad vision
5 inch IPS Wide viewing angle screen, home iMax theater-level viewing enjoyment. Stunning picture quality, fresh vision, cathartic big horizon, so colorful world perfect present.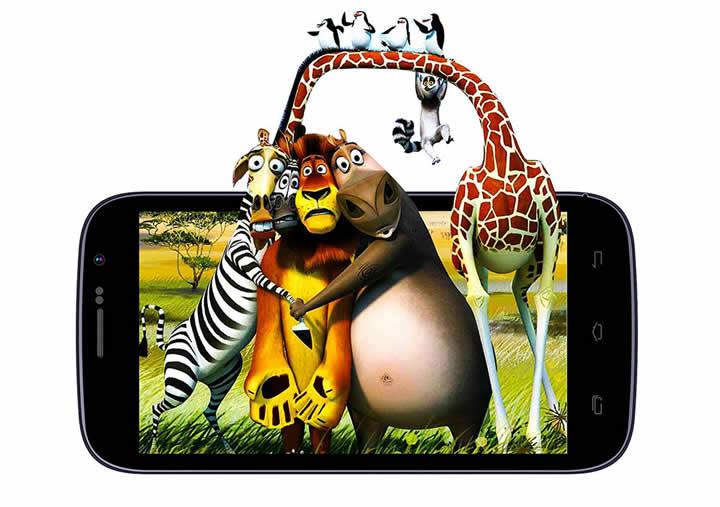 OTG technology more convenient for connect
DISCOVERY DG500C use advanced OTG technology. OTG used in a variety of connection between different devices for data exchange, data transmitted form the devices. Changes, such as between digital cameras, camcorders, printers, keyboards and other equipment in many different formats connector.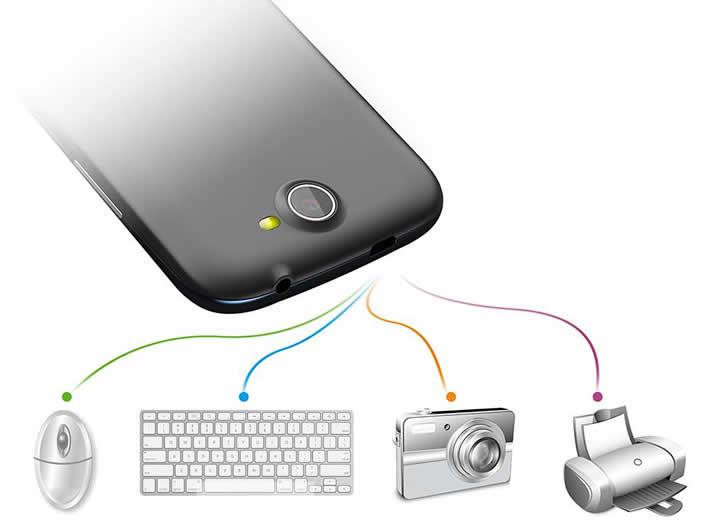 Storng GPS
Have GPS inside of the phone, it can let DISCOVERY DG500C fine the satelite in the first time, bring you more happiness.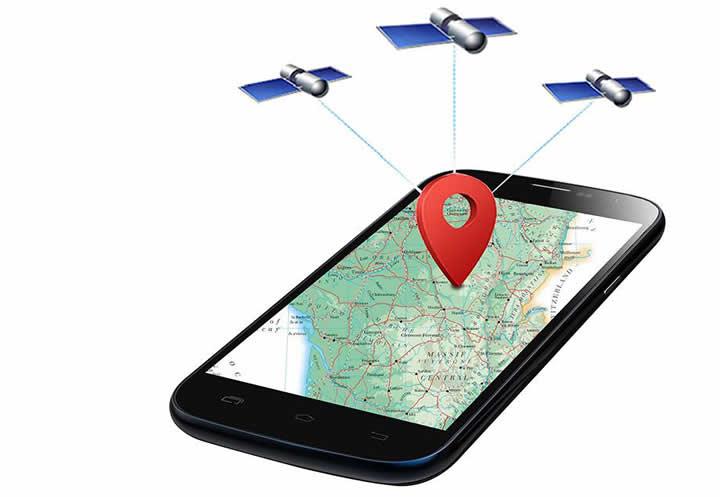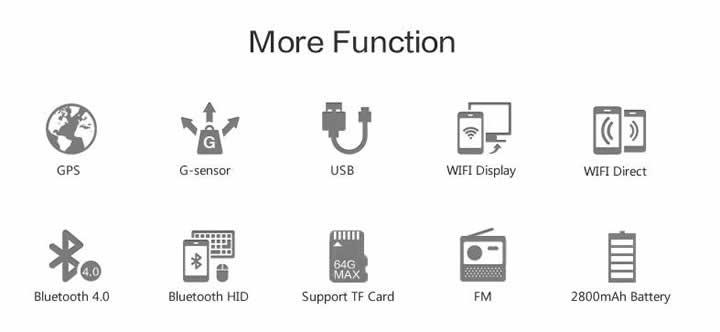 DOOGEE DG500C Smartphone Highlight:
- 5.0 inch screen, 960x540 pixel display
- MTK6582 Quad Core 1.3GHz
- 1GB RAM, 4GB ROM
- 13.0MP rear camera, 5.0MP front camera
- Android 4.2

DOOGEE DG500C Smartphone Basic Information
Model: DOOGEE DISCOVERY DG500C
Band: 2G: GSM 850/900/1800/1900MHz
         3G: WCDMA 850/1900/2100MHz
Check here your sim provider http://maps.mobileworldlive.com
Dual SIM Card Dual Standby
Color: Black
Service Provide: Unlocked
OS: Android 4.2
CPU: MTK6582 Quad Core 1.3GHz
ROM: 4GB
RAM: 1GB
Display Size: 5.0 Inch Screen
Type: IPS, capacitive touch screen
Resolution: 960x540 pixels
Screen Color: 16000K Colors
Card Extend: Support TF card up to 64GB extended
Camera/Picture Resolution: Dual Cameras, front camera 5.0MP; back camera 13.0MP with LED flash

DOOGEE DG500C Mobile Phone Basic Function
Audio file formats: MP3, AAC, WAV
Video file formats: MP4, 3GP, AVI, FLV
Image File Format: JPEG
Data transfer: USB/Bluetooth
Mobile internet: WAP/WIFI
Phonebook: 500
Message: SMS/MMS
GPS: Yes, with A-GPS support
USB: Yes, USB 2.0
WIFI: Wi-Fi 802.11 b/g/n, Wi-Fi hotspot
Bluetooth: Bluetooth 4.0
Earphone Port: 3.5mm
Gravity Sensor: Yes
Multi-Touch: Yes, 5 point touch
Standby Time: About 1~2 days
Language: English, Russian, Arabic, Czech, Danish, Dutch, Finish, French, German, Italian, Greek, Hebrew, Hungarian, Israel, Hindi, Indonesian, Malay, Norwegian, Persian, Polish, Portuguese, Spanish, Romanian, Bulgarian, Slovak, Swedish, Thai, Turkish, Ukrainian, Vietnamese, Filipino, Simplified Chinese
Feature: GPS Navigation,Email,FM Radio,MP3 Playback,Touchscreen,Bluetooth,Wi-Fi,Memory Card Slots,Video Player,Gravity Response,Front Camera,Message

DOOGEE DG500C Mobile Phone Size: 147 x 74 x 9.6mm
DOOGEE DG500C Mobile Phone Weight: 130g

DOOGEE DG500C Mobile Phone Accessories:
1 x 2800mAh Battery
1 x Charger
1 x Battery
1 x Data Cable
1 x Earphone
1 x User Manual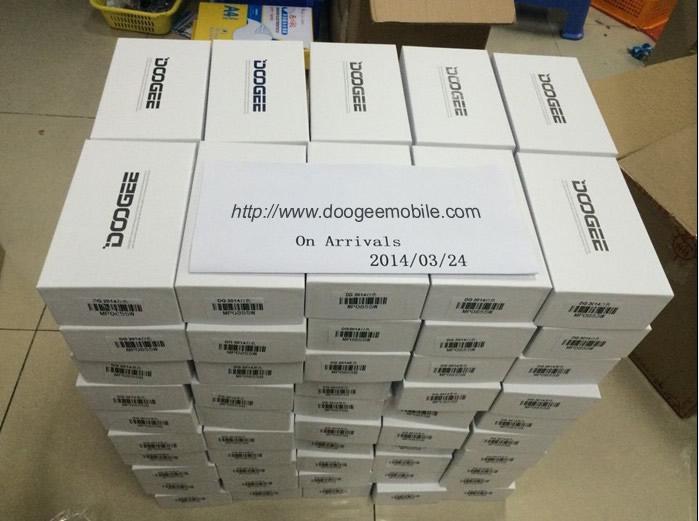 Doogee DG500C Price Comparison
Recommended Shops:

Pompmall.com: $139.90
Reviews
A good many valbluae

Review by

Stella

A good many values you've given me. (Posted on 3/16/2015)

good

Review by

azhp

באופן אישי ממליץ לכל אחד לקנות אותו (Posted on 3/8/2015)
Write Your Own Review
Tags
Questions on DOOGEE DG500C Android 4.2 Quad Core Smartphone 1GB 4GB 5.0 inch
Sort by

From Andre at

4/25/2014 4:09 PM

From ciro at

5/20/2014 10:42 AM

Buongiorno vorrei sapere il costo spedizione con dhl per l'Italia
e se ci sono spese di dogana grazie.
Doogee Mobile
Thank you for your mail.
The shipping cost to Philippines is 22.67USD, you will got your package in 3-5 business days around by DHL,
We are not sure about your local customs, but we can help you reduce and avoid import taxes by declaring prices low, declaring the contents as "electronic accessories" or other items and shipping in simple packaging.

From Andriy at

5/21/2014 2:35 AM

Hello,
Recently, I've purchased a wonderful DG500C but i've some questions for you.
Are there any notifications led or battery charge led?
How can I enable them?
Thanks
Best regards
Doogee Mobile
Thank you for your mail.
DOOGEE DG500C phone have LED notifications, in the Settings - Display.

From Leonard at

5/29/2014 4:30 PM

From Petar at

6/1/2014 6:51 AM

Hello, my phone has problem! Model is Doogee DG500c . Phone can't power on! Can not turn on and can NOT charge. It is plugged in wall 12 hours, but still don't show charging and cant turn it on! Tell me what to do???
Doogee Mobile
Thank you for your mail.
Please remove the Plastic Strips on the battery before using!

From David at

6/6/2014 12:17 AM

From Karen at

6/25/2014 9:03 AM

Phone charger is loose in the phone slot. As a result it does not charge properly. What can I do? Phone is Doogee bigboy.
Doogee Mobile
Thank you for your mail.
Could you kindly tell us your order number ?
all our Android Device come with 12 months warranty.

From Pablo at

6/27/2014 9:47 AM

From al at

7/5/2014 12:43 PM

had the phone a day, it shut down for what i thought was a low battery, checked voltage of battery and it's 3.7 volts there is no plastic strip on the battery but the phone won't turn on again even after having the charger on
Doogee Mobile
Thank you for your mail.
Remove the phone battery, use other charger.

From misterm at

7/16/2014 3:19 PM

From Leslie H. Tindale at

7/18/2014 5:05 AM

From Alvaro Diaz at

7/20/2014 6:47 AM

Hi.i have got one question .Are you going to release an update to kitkat for dg500C please i need your answer.Please response yes or not .Thanks for your attention
Doogee Mobile
Thank you for your mail.
Doogee official has not released the DG500C Android 4.4 kitkat firmware, if released, we will be the first time to upload to the site.

From Alvin at

7/23/2014 2:45 AM

Hi I have a question as you said all phones comes with a 12 month warranty, even thru a reseller. My reseller wants me to see if I can get it repaired locally. Wouldn't that void the warranty since it would be handled my a 3rd party? Please let me know as soon as possible. thanks.
Doogee Mobile
Thank you for your mail.
If it repaired locally, not within the scope of our warranty.

From Vitor Coelho at

7/30/2014 12:53 PM

Hello dear friends

Estou a contactar os vossos serviços, porque comprei o modelo discovery2 dg 500c. Foi através do banggood que conhecem certamente.
Eu preciso que me ajudem, a configurar este smartphone para imprimir numa hp deskjet f370. Já tentei e não consegui. Se possivel, gostaria de uma referencia vossa para um bom software de impressão. Segundo as imagens do vosso site, pode ser ligada uma impressora usb.

Obrigado pela vossa atenção

Os meus melhores cumprimentos.
Doogee Mobile
Thank you for your mail.
DOOGEE DG500C support OTG function, can be attached a USB printer.

From Vitor Coelho at

7/30/2014 12:58 PM

From Joc at

7/31/2014 4:36 AM

Hi, i'd like to know if ordering directly from Doogee website, all taxes are included or not. Consider that I live in Italy, and I wouldn't like to have surprise on customs transition (i.e. the phone held in customs waiting to solve tax payment and so more money to pay for it).
Thanks in advance
Giovanni
Doogee Mobile :
Thank you for your mail .
We are not sure about your local customs, but we can help you reduce and avoid import taxes by declaring prices low, declaring the contents as "electronic accessories" or other items and shipping in simple packaging.

From shir at

8/5/2014 9:53 AM

I bought this phone to use in the US and its great. But now I
am in South America. The phone found a signal and worked the first day but since then it won't find a network manually or automatically. Please advise! Thank you.
Doogee Mobile
Thank you for your mail.
Please change a local SIM cards.

From Ale at

8/5/2014 2:44 PM

From Ale at

8/19/2014 1:53 PM

From Nico Reina at

8/29/2014 2:28 AM

From RUBEN at

9/24/2014 12:54 PM

From Sarawoot Luangprasert at

9/28/2014 8:48 PM

How much for this phone and how to buy?
Does the case come in the box?
Doogee Mobile
Thank you for your mail.
Our website is being upgraded, can not buy, we will give you recommend a trustworthy website,
You can buy here: http://www.pompmall.com/doogee-mobile-phone.html

From Giovanni at

10/10/2014 9:24 AM

I bought this model, but I see the option in detail showing storage space than with your original settings, just total internal storage 0.98 gb storage total mobile 1.7 gb, why is this if the feature described 1 gb ram and 4 gb rom.
You can tell me why
Doogee Mobile
Thank you for your mail.
Because the mobile phone system will occupy part of the storage.

From Ernesto Chang at

10/16/2014 11:21 AM

Shipping to San Juan, Puerto Rico,? Company used for shipping? How much the extra battery? Popular Name Brand Phone protective cases if not available? Thank You
Doogee Mobile
Thank you for your mail.
We support shipping to Puerto Rico,
The shipping cost to Puerto Rico is $11.0 via Singapore post with the tracking number 10-25 working days around to arrive at you.

From Rodz at

10/20/2014 4:01 AM

I have a Doogee DG500C which I purchased last month. My question is: Does the newer firmware for the DG500 which is available on your website, is also good for my cellphone?
Thanks in advance..
Doogee Mobile
Thank you for your mail.
Doogee DG500C firmware: http://www.doogee.cc/servicexiazai_detail/newsId=125.html

From Giovanni Moro at

10/23/2014 10:51 AM

Hi, i've istalled the new firmware http://www.doogee.cc/servicexiazai_detail/newsId=125.html

there's a bug... i can't swith the camera!!! i can see only front camera...

HELP!!!
Doogee Mobile
Thank you for your mail.
Open the System Settings, open the application, find the camera program, clear the data, and then restart.

From whc at

10/28/2014 7:43 PM

My phone suddenly cannot connect to wireless network since 3 days ago. It keeps a long time to obtain IP adress.. Then it showing 'avoided poor internet connection ' . How to solve the problem? There is no problem with the wireless internet because my other phone just use it well. And my dg500 also use it well before..
Doogee Mobile
Thank you for your mail.
Restart the router, and then restart the phone.

From Vitor Coelho at

11/3/2014 8:09 AM

good afternoon

I wonder if it is possible to update the firmware or rom, and not through windows and which do not use.
It is feasible to do this process with sd card?

Thank you

greetings
Doogee Mobile
Thank you for your mail.
Yes, You can use the SD card upgrade phone system.

From Davor at

11/4/2014 10:29 AM

Hello

I have a problem with my dg550. When I use camera with flashlight, phone goest to unexpected shutdown. Sometimes I can turn it on with no problems, sometimes I have to remove battery first. Without using flashlight everything goes well. Any ideas?

Thanks in advance
Doogee Mobile
Thank you for your mail.
May be a software conflict cause the phone to shut down.

From Mousse at

11/5/2014 4:17 PM

From Rafael Sousa at

11/6/2014 6:10 PM

Hello. I'm from Brazil and the Brazilian telecommunications regulator, ANATEL, recently reported that imported phones could have run on GSM / WCDMA networks blocked. My question is the following: the DG500C has certifications like FCC, RoHS? It is CE certified? You could send via email copies of the certificates? Because if it is and ANATEL block my phone, i can sue them.

Already, my sincere thanks!
PS: Keep up with the manufacturing quality and you knock competitors!
Doogee Mobile
Thank you for your mail.
Doogee DG500C have CE certification,
Here: http://www.doogee.cc/rongyu/&productId;=29.html

From Matteo at

11/20/2014 1:42 AM

From Peter Smith at

11/25/2014 8:40 AM

From Jim at

12/4/2014 10:56 AM

From Ronald at

12/22/2014 7:50 AM

I have a Doogee 500c. I've tried to add a keyboard and mouse via. bluetooth. They pair fine, however I'm not able to use either the keyboard or mouse. Is there a problem with the Bluetooth stack ?

I'm using Android 4.2.2 - build version 007
Doogee Mobile
Thank you for your mail.
DOOGEE DG500C does not support Bluetooth keyboard and mouse.

From niki at

12/22/2014 12:41 PM

From Alex at

12/24/2014 7:24 AM

From Roberto at

1/23/2015 11:22 AM

From kinga at

1/25/2015 6:31 AM

Hi I have Discovery 2 and the internet works when im at home and connected to WIFI. How to set it up so I will get internet when not connected to WIFI? (i have 5 GB data available per month). Thank you
Doogee Mobile
Thank you for your mail.
Check the router settings, or reboot the router.

From tomkatchon at

1/25/2015 3:27 PM

I bougth a doogee dg550 and i gave it to my wife, the first day she used it, it suddenly turned off by itself even it is fully charged. it happened like 4 or 5 times within that day. Everything works perfect but phone keeps shutting off once in awhile.
Doogee Mobile
Thank you for your mail.
Software conflict leads to mobile phone shutdown, or poor contact mobile phone battery.

From mdmdmd at

1/28/2015 9:34 AM

I really love this phone, but we need Kit Kat. A lot of people are already using Lollipop and we, dg500c users don't even have Kit Kat... not fair
Doogee Mobile
Thank you for your mail.
Doogee not released DG500C firmware,
Doogee DG500C firmware: http://www.doogee.cc/servicexiazai_detail/newsId=125.html

From Glomero at

2/11/2015 4:04 AM

I bought GD500c from you directly,

The mobile phone first problem was: when you call other party hardly can hear anything. Later the screen does not work any more...When battery fully loaded i try to start the GD500c, but only hear doodgee gingel sound, then screen stay black...I can't reach my contacts, photo's... nothing ....
Please help...
Glomero

Doogee Mobile
Thank you for your mail.
1, If the other party can not hear your voice, you can restart the mobile phone,
2, the screen stay black, You need to download the firmware update phone.

From Glomero at

2/19/2015 2:03 AM

Dear Sir,
Technical problem DG500C,
The touch screen does not work any more, the screen stay black, the battery is full, there is no possibility to access any program, so i cannot download anything…
Also connection to computer is impossible…the computer cannot make connection with phone even with usb cable…
Please advise…As all contacts and pictures are inside phone…
Do you have service point in The Netherlands ?
Thanks and best regards,
Mr. Glomero

Doogee Mobile
Thank you for your mail.
Please contact the seller to apply for warranty.

From Malu at

2/21/2015 7:25 PM

I have a Doogee device and after using it some days when it came to me, obviously battery discharge completely. I tried to charge it with it's original charger and nothing happend . The phone does not charge, even when I waited hours (more than 3)after I tried to turn it on again.
I saw some videos that people made with their devices and it seems it is the same problem. It's not about removing the plastic strip.
Do you know what can I do?
Doogee Mobile
Thank you for your mail.
Phone battery is fully discharged, battery will be damaged, please charge 12 hours, then try to boot.

From Sam at

3/23/2015 12:31 AM

From Rodz at

4/22/2015 3:56 AM

Hi,
I have had my DG500C a little over a year and it still going strong. I'm very happy with it, but I have found some shortcomings. My questions are: Does this phone have a voice recognition option and if it does, how do I activate it? The second question is that I cannot transfer the agenda into my car blue tooth radio but I can do it with other cellphones brands? Is there a solution for this problem?
Doogee Mobile
Thank you for your mail.
DOOGEE DG500C does not support voice recognition feature.

From BG at

5/29/2015 6:36 PM

From Spanish at

6/2/2015 1:33 AM

My one year Doogee DG500c Discovery2 has its screen flickering and it hangs up. I can use it. Any advice to recovery my mobile? It is firmware related or harware related problem?
Doogee Mobile
Thank you for your mail.
Doogee DG500C firmware: http://www.doogeemobile.com/download

From abu at

6/6/2015 9:27 AM

Hi, I got my doogee Leo yesterday, it was charging properly, and I have been using it. However today it has stopped charging completely, even though the phone has the sign showing that its connected to the charger, it is not charging. I have tryed different chargers as well.
Doogee Mobile
Thank you for your mail.
Please contact the seller to apply warranty.

From Suzy at

6/25/2015 1:06 AM
Ask Your Own Question