Description
Details
Doogee DG280 Smartphone use a quad core 1.3GHz CPU, 1G RAM + 8G ROM with 4.5 inch 854*480 pixels screen, Android 4.4 OS, promises quite a fast operation speed is quite amazing and impressive. 1.3MP front camera for convenient self-capturing, 5.0MP back camera for you to record every single moment clearly. all available to make it the most valuable choice to buy Doogee DG280.
LEO DG280, A natural leader
Leo represents the style of those young souls who do not conform to rules, of those who choose to live of limitations and understand their own ambitions. Those who deep inside, are lions, kings of their jungle.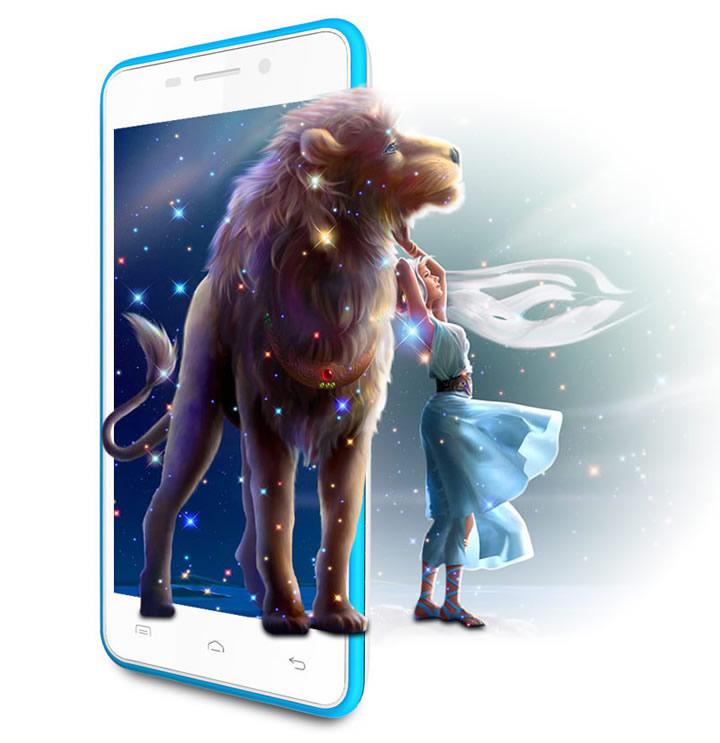 Heat dissipation system, Transpirant and anti-slide
The Leo DF280 has a unique interior wet like design, designed to dissipate heat and anti-slide exterior design, to prevent it from falling off your hands.

1GB RAM + 8GB ROM, Extendable to 32GB
Huge storage volume with its 1GB RAM + 8GB ROM, install APPS, download your music, play your HD resolution video, and if you can out of memory in your Leo DG280, just put a SD card in it and get another 32GB.

Smart Gestures
Easy and direct access to your application without unlocking the phone.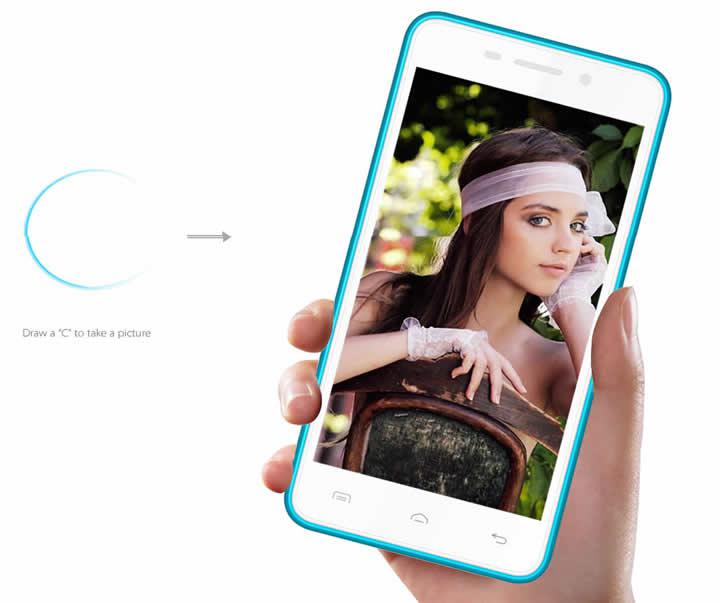 Doogee DG280 Smartphone Basic Information
Model: Doogee LEO DG280
Band: 2G: GSM 850/900/1800/1900MHz
         3G: WCDMA 850/1900/2100MHz
Sim Card: Dual SIM Card Dual Standby(One Micro SIM)
Color: Black
OS: Android 4.4
CPU: Quad-core 1.3 GHz
ROM: 8GB
RAM: 1GB
Display Size: 4.5 Inch
Resolution: 854*480 pixels
Card Extend: Support TF card up to 32GB extended
Camera: Dual Cameras, 1.3MP front camera, 5.0MP back camera

Doogee DG280 Mobile Phone Basic Function
Certification: CE/Rohs
GPS: Yes, built in, but also support A-GPS
WIFI: Yes, 802.11 b/g/n
Bluetooth: Bluetooth 4.0
Sensor: Light sensor, G-sensor, P-sensor, Gesture sensing
Charger: INPUT: 100-240V; OUTPUT: 5V-1000mA
Speaker: 0916 speaker, Class K Audio Amplifier
Dimensions: 133.5*68.3*8.8mm
Language: English, Spanish, Portuguese (Brazil), Portuguese (Portugal), Italian, German, Dutch, French, Polish, Romanian, Turkish, Russian, Arabic, Indonesian, Malay, Thai, Vietnamese, Hindi, Hebrew, Simplified Chinese, Traditional Chinese.
Other Features: Wake Gesture, APP encryption, Smart gestures, Guest account

Doogee LEO DG280 Mobile Phone Accessories:
1 x 1800mAh Battery
1 x User manual
1 x USB Cable
1 x Charger
Reviews
Tags
Questions on Doogee DG280 quad core 1GB 8GB Android 4.4 Smartphone 4.5 inch 5MP Camera 3G WiFi GPS Black
Sort by

From Liam at

12/2/2014 12:19 PM

From Roy Amazigh at

12/9/2014 12:20 PM

From GD at

12/15/2014 9:42 PM

From Jose at

12/23/2014 8:47 AM

From Lars at

12/26/2014 1:54 AM

From Mark at

12/26/2014 4:20 AM

From Sergio - Argentina at

12/28/2014 5:08 AM

From bart at

12/28/2014 8:10 AM

From Panos at

12/29/2014 12:45 PM

Hi, very nice cell phone.
Can I use it in Greece?
Does this phone support Greek language?
Estimated date of arrival (or month)?
Thanks!
Doogee Mobile
Thank you for your mail.
Doogee DG280 can work in Greece,
it support Greek language,
We will email you at the first time when the DG280 smartphone be available.

From scott green at

12/30/2014 9:03 AM

From jng at

1/1/2015 3:55 PM

From Jorge at

1/4/2015 11:15 AM

From Dimitris at

1/7/2015 10:48 AM

From raaj at

1/14/2015 9:07 PM

From Bill at

1/19/2015 12:40 PM

When will the phone be available? What's the cost of shipping to Nigeria in Africa?
Doogee Mobile
Thank you for your mail.
Doogee dg280 phone is in stock and ready to send,
you can buy it in POMP Mall,
The shipping cost to Nigeria is $11.0 via Singapore post with the tracking number 10-25 working days around to arrive at you.

From nx at

1/20/2015 12:18 PM

From Pim at

1/22/2015 9:58 AM

From Pierre at

1/23/2015 9:00 AM

From migert at

1/25/2015 10:58 AM

From Luis Machado at

1/27/2015 9:42 AM

From nvb at

1/27/2015 11:24 AM

From Tamas L. at

1/28/2015 1:15 AM

From Sora at

1/29/2015 3:48 AM

From taeh at

1/30/2015 10:59 AM

From Richards at

1/31/2015 1:38 AM

From Tamas L. at

1/31/2015 6:41 AM

From Teresa at

1/31/2015 11:54 AM

In the U.S.A. Verizon, AT&T, Spint, etc... sell prepaid cards for talk time, text, and data for no contract phones. Will we be able to use these cards with this phone to use their service?
Doogee Mobile
Thank you for your mail.
Yes, Doogee DG280 is unlocked phone and can work in USA.

From WD at

2/1/2015 4:43 AM

From bertrand at

2/2/2015 1:02 PM

From Tal at

2/3/2015 5:01 AM

From Lenny Weiss at

2/4/2015 2:56 AM

I have received today the DG280.

How do you know when the DG280 is charging properly, and when the charge is full?
Doogee Mobile
Thank you for your mail.
When the battery is 15% -20%, start charging,
The new mobile phone charging for the first time need to charge 12 hours.

From m at

2/4/2015 8:08 AM

From gjvans at

2/4/2015 12:48 PM

From Chiara at

2/10/2015 3:34 PM

This phone is amazing, but signal is so bad, please doogee add.900 MHz WCDMA,most of the operating networks work with 900mhz in Italy, I cannot buy it without that,because I can't use 3g. Are you planning to add it in future? Thank you!
chiara
Doogee Mobile
Thank you for your mail.
I'm sorry, Can not be increased.

From juan sanchez at

2/11/2015 1:28 PM

From Ahmad FK at

2/11/2015 5:06 PM

I just bought this model recently and I am very satisfied with the phone, very nice phone. The only problem is that back camera is not working at all. Can you please help me to solve the problem? Thank you.
Doogee Mobile
Thank you for your mail.
Mobile phone unable to connect the camera may be caused by mobile phone system, you can go to system camera settings - Application - all, remove the cache and the data, then open the camera try can not normal, if not work, you can backup data restore factory settings. If you restore the factory settings remains unable to connect the camera, may you mobile phone camera have problems.

From clive at

2/13/2015 2:15 PM

From Pippo at

3/2/2015 6:16 AM

From Jossemar at

3/2/2015 4:40 PM

From mike at

3/4/2015 6:28 AM

From kotK at

3/7/2015 9:39 AM

From Rodrigo at

3/8/2015 6:58 AM

From ERIC at

3/8/2015 8:45 AM

From asri at

3/10/2015 1:56 AM

I just bought this phone... it is amazing... it working very fast.. internet connection also exellent.. but the camera was blur.. by the way, this phone Overall spec is awesome
Doogee Mobile
Thank you for your mail.
Please check camera whether the protective film is torn off.

From Mjura at

3/11/2015 3:10 AM

From ysa at

3/11/2015 9:57 AM

From Sumedha at

3/11/2015 9:30 PM

From Alex at

3/13/2015 7:25 AM

From Cleyde at

3/17/2015 8:55 AM

From Juan at

3/17/2015 10:06 AM

Hi,
Today I have received my smartphone. I have upgrade to the last IOS version, but now the camera not work. The phone has the next message in Spanish "No se puede acceder a la camara".

Please, I need help. I don't know what's the solution.

Best regards.
Juan
Doogee Mobile
Thank you for your mail.
Doogee DG280 firmware: http://www.doogee.cc/servicexiazai_detail/newsId=185.html
Ask Your Own Question
You may also be interested in the following product(s)