Description
Details
Doogee DG-PHABLET DG685 has a MTK6572, Cortex A7 dual core, 1.3GHz processor which makes the phone work very fast. It supports Android 4.2 operating system, supports an external TF card up to 32GB. 6.85 inch screen allows the user to view videos and play games at a comfortable size as well as clearly due to this phone's 960 x 540 pixels display resolution. With the high end dual cameras, front 1.0 MP, black 3.0 MP, you can record the happy moment easily. It is absolutely a good choice to buy one.
Mobile phones and tablet
DG-PHABLET DG685 is a tablet phone, at the same time, have both the function of mobile phone and wide vision of tablet.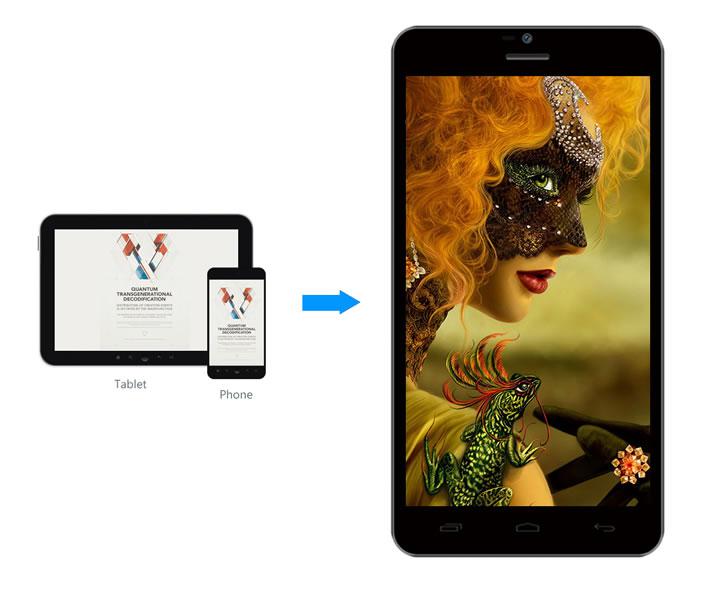 Environmental protection metal design
DG-PHABLET DG685 configuration environmental protection metal design, it uses a metal design, with strong metal texture to reinforce the body, design more fashion, more sense of science and technology.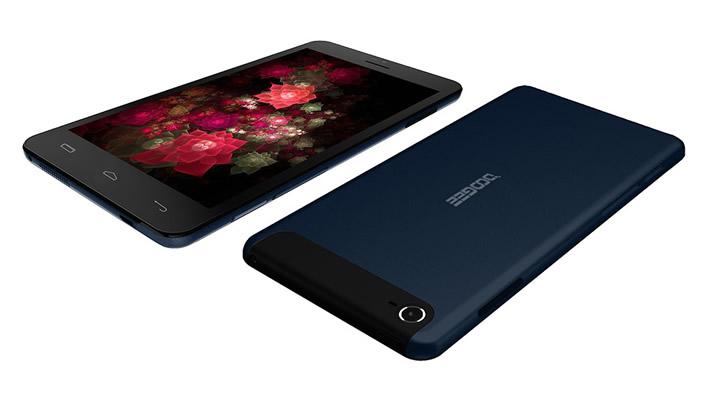 6.85 inch display a wide horizon
DG-PHABLET DG685 configuration large 6.85 inch dispaly, broad vision to bring more wonderful. The big screen, free to browse the web, watching video.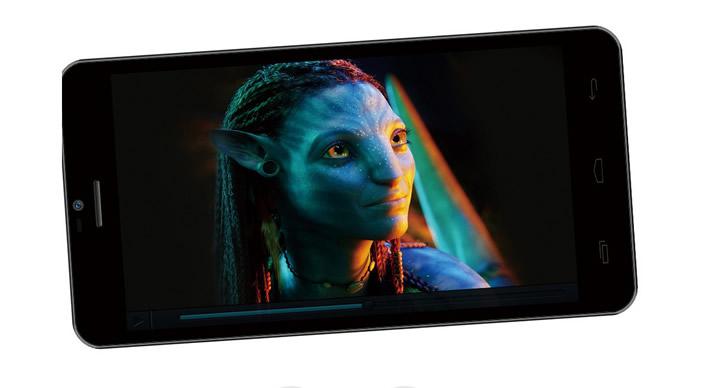 IPS screen technology, 178' full view
DG-PHABLET DG685 configuration IPS screen technology, positive view and different angles of color change is difficult to distinguish with the naked eye, You can view all enjoy movies, 3D games.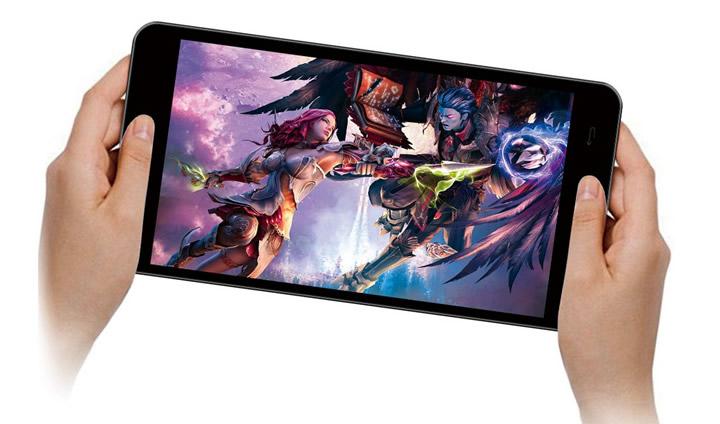 Ultra narrow bezel ultra-thin design
DG-PHABLET DG685 using ultra narrow bezel ultra-thin design, easy in "master".
Onine video indiscriminately
DG-PHABLET DG685 support Adobe Flash plugin and Html web page animation technology, whether it is a dynamic web pages, fashion game, online video, DG-PHABLET DG685 can easily support, the majestic!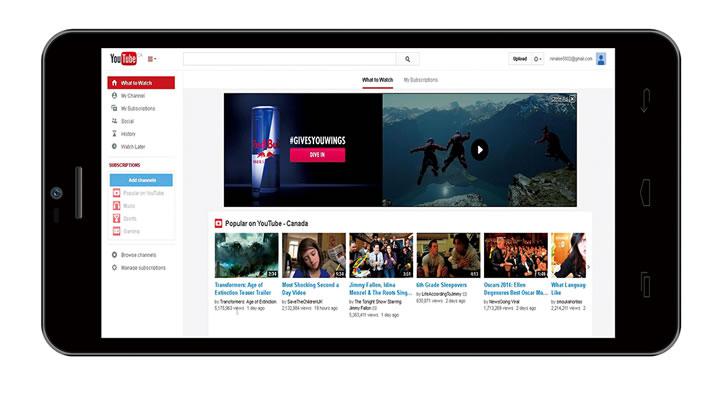 More excellent dual core
DG-PHABLET DG685 configuration of new high performance low power architecture A7 dual-core processor, a perfect system architecture, the energy efficiency is of five time the A8 core, the performance increase 50%, the most advanced 28 nm processor, make overall CPU performance than 2 times.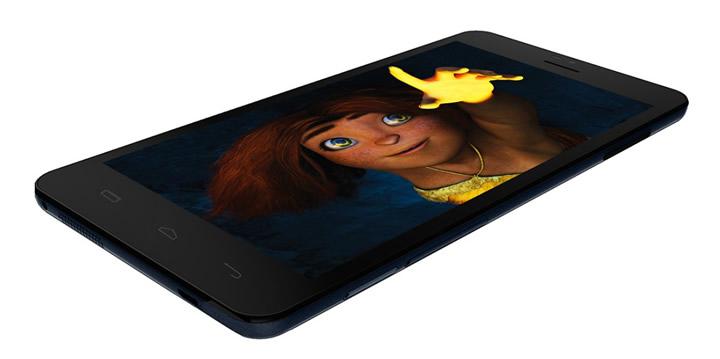 Bulit-in GPS satellite positioning
DG-PHABLET DG685 bulit-in GPS satellite positioning, highly accurate positioning, much better than the network positioning, greatly improve!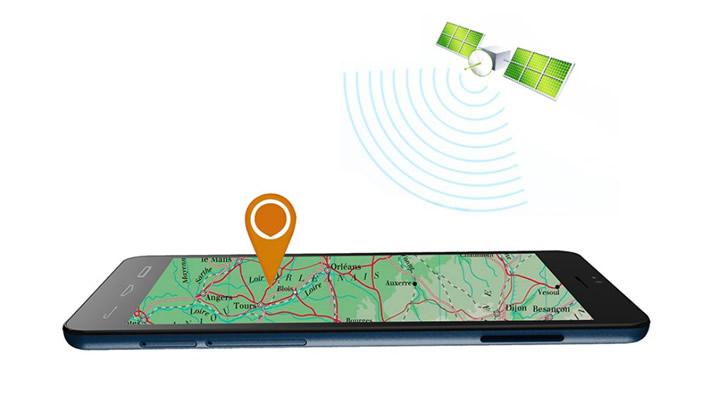 Big battery long standby
DG-PHABLET DG685 adopts 3600 mah large capacity battery. Support quick charge, 12 hours of talk time and 24 hours of standby time, 4 hours of video playback time, DG-PHABLET DG685 form screen, processor, and the optimization of low-power system is made.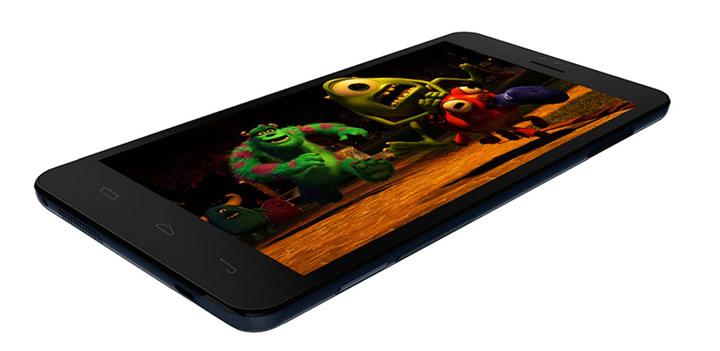 Dual sim dual standby
Dual sim dual standby DG-PHABLET DG685 configuration, work and life freedom of choice. Never miss out on important calls, Support WCDMA and GDM network, which can meet your demand of using dual sim card, Dual sim dual standby allows you to work form some private life, business, non-interference in each other, to achieve the perfect balance life and work.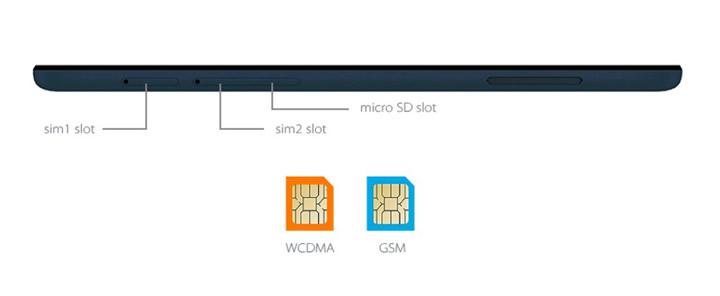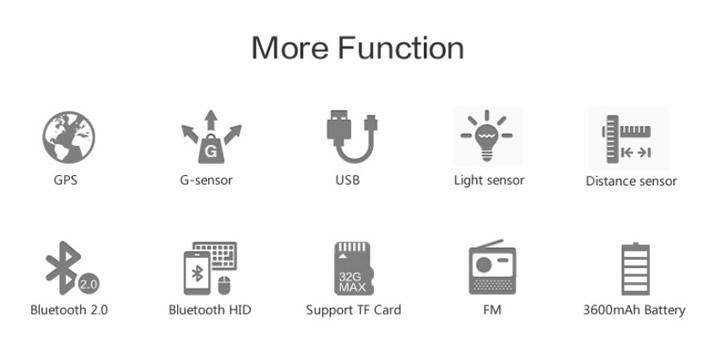 Doogee DG685 Smartphone Highlight:
- 6.85 inch screen, 960 x 540 pixel display
- MTK6572, Cortex A7 dual core, 1.3GHz
- 512MB RAM, 4GB ROM
- 3.0MP rear camera, 1.0MP front camera
- Android 4.2

DOOGEE DG685 Smartphone Basic Information
Model: DOOGEE BIGBOY DG685
Band: 2G: GSM 850/900/1800/1900MHz
         3G: WCDMA 850/2100MHz
Sim Card: Dual SIM Card Dual Standby
Service Provide: Unlocked
Color: Black
Shell Material: Plastic
OS: Android 4.2.2
CPU: MTK6572, Cortex A7 dual core, 1.3GHz
ROM: 4GB
RAM: 512MB
Display Size: 6.85 Inch
Type: TFT, capacitive touch screen
Resolution: 960 x 540 pixels
Screen Color: 260K Colors
Card Extend: Support TF card up to 32GB extended
Camera/Picture Resolution: Dual Cameras, 1.0MP front camera, 3.0MP back camera

DOOGEE DG685 Mobile Phone Basic Function
Ringtones Type: Polyphonic/MP3
Audio File Format: MP3/WAV/AMR/AWB
Video File Format: 3GP/MPEG4
Image File Format: JPEG/BMP/GIF/PNG/GIF
E-book Format: TXT/CHM/DOC/HTML
FM Radio: Yes, earphone needed
Earphone Port: 3.5mm
Data transfer: USB/Bluetooth
Mobile internet: WAP/WiFi
Phonebook: 500
Message: SMS/MMS
Input: Handwrite/Keypad
TV: No
JAVA: No
WIFI: Yes, 802.11 b/g/n
Bluetooth: Bluetooth 3.0
Gravity Sensor: Yes
Multi-Touch: Yes, 5 point touch
Standby Time: About 2~3 days
GPS: Yes, built in, also support A-GPS With EPO assistance to speed up postioning
Language: English,Bahasa Indonesia, Bahasa Melayu, Cestina, Deutsch,Espanol, Filipino, French, Italiano, Magyar, Nederlands,Portuguese, Romana, Vietnamese, Turkish, Greek,Russian, Hebrew, Arabic, Thai, Khmer, Korean,Simplified/Traditional Chinese  
Other Feature: 3G, WiFi, GPS, FM, Bluetooth, Ebook, Email, Messaging,Wallpapers, Calendar, Calculator, Clock, Camera,Play Store, Tethering & portable hotspot, etc

DOOGEE DG685 Mobile Phone size: 98.2x 192.7 x 7.9mm
DOOGEE DG685 Mobile Phone Weight: 320g

DOOGEE DG685 Mobile Phone Accessories:
1 x 3600mAh Battery
1 x Earphone
1 x USB Cable
1 x Charger
1 x User Manual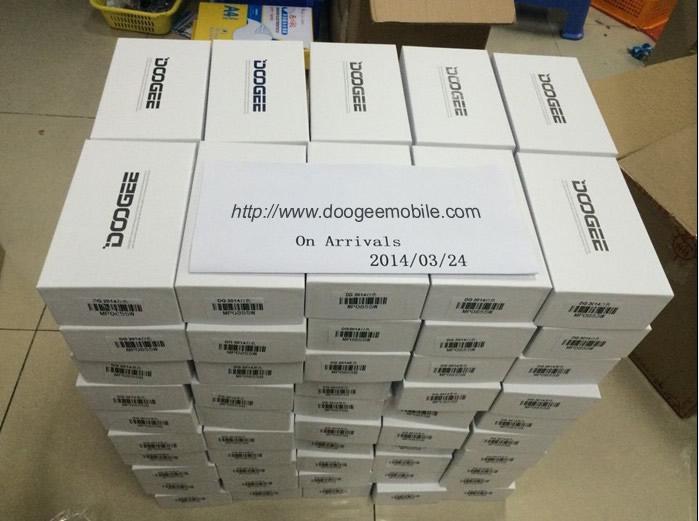 Doogee DG685 Price Comparison
Recommended Shops:

Pompmall.com: $119.99
Reviews
100

Review by

Hassaine Aimane

I love this phone ! Where Can I buy one in Algeria ?? (Posted on 8/23/2015)
Write Your Own Review
Tags
Questions on Doogee DG685 Smartphone Android 4.2 Dual Core 6.85 Inch 3G GPS Black
Sort by

From Emily at

5/4/2014 5:49 AM

From tayfun at

5/20/2014 3:37 PM

From metin at

6/3/2014 7:59 AM

1-) want to buy this product(doogee 685) but
my country there is problem at customs special package for the product to pass through customs .for pass custom ,for pass xray

if you help in these matters 1- special package, it must be its hard to get the package opening (with buble wrap and duck tape)
2- can you send phone uncharged
3- can you write low value
4- can you write toy or game consol
THANKS..

and have you got white color in stock
Doogee Mobile
Thank you for your mail.
We will print your package value under 50USD, declaring the contents as "toy" or other items and shipping in simple packaging.

From Franklin at

6/4/2014 1:11 AM

Where can I find a screen protector as well as a case for this also what does the warranty include
Doogee Mobile
Thank you for your mail.
We will send a screen protective film as a gift,
All our product are under one year warranty. (Excluding the accessories). If any problems ,please contact our after-sale customers service any time .

From metin at

6/4/2014 9:18 AM

From Georg at

6/23/2014 4:27 PM

Hello,


how much are the shipping charges to Austria (NOT Australia).

And: are the mobiles brand new??? Never opened???

Greets, Georg
Doogee Mobile
Thank you for your mail.
The shipping cost to Austria is $11.0 via Singapore post with the tracking number 10-25 working days around to arrive at you,
Our phones are brand new original android devices.

From Jan D at

7/15/2014 10:56 PM

From Siva at

7/23/2014 7:39 AM

From kader at

7/25/2014 4:14 AM

From Herb at

7/28/2014 5:48 AM

From doug at

8/3/2014 1:32 PM

From johan at

8/6/2014 2:43 PM

hi
i have a problem my daughter deleted almost the complete android now nothing is working anymore.l i can`t use the Phone for make calls ,install apk only internet with wifi can`t read any file at all now someone told me i need to re-flash
the stock-firmware please can you help me

sinserely

regards
johan
Doogee Mobile
Thank you for your mail.
Please restore the factory settings.

From mario dias at

10/25/2014 2:27 PM

From yakov at

10/29/2014 2:54 AM

From Michal at

2/3/2015 6:26 AM

From tdk at

2/5/2015 12:59 PM

From heppy at

5/21/2015 5:45 PM

From Thomas at

6/13/2015 4:53 PM

I hve been using my Doogee DG685 and all the sudden I am unable to make call.I can only receive calls. If you dial any number it will cut off before it rings. What could be wrong? I try checking the setting for three days but I couldn't resolve it. Please help
Doogee Mobile
Thank you for your mail.
Please restart the phone, or restore factory settings.

From Pablo at

7/23/2015 6:44 AM

Hi, Could you tell me if spares parts are available ?
I need Power Up / Down Button Flex Cable.

Thanks you. Pablo from Argentina
Doogee Mobile
Thank you for your mail.
Doogee DG685 phone has been discontinued,
We are very regreted that we don't provide the parts sell at present .

From How do I reset to factory settings my DooGee DG355 at

9/22/2015 8:14 PM

How do I reset to factory settings my DOOGEE DG355 due camera is not working
Doogee Mobile
Thank you for your mail.
Settings ==> Backup and Reset, If you can not resolve the problem, try to download the firmware update.
Any other question, contact us any time.
Best regards
Ask Your Own Question