Description
Details
Doogee DG450 Smartphone use MTK6582 Quad Core 1.3GHz, 1G RAM + 4G ROM with 4.5 inch 480*854 screen, Android 4.2 OS, promises quite a fast operation speed is quite amazing and impressive. 2.0MP front camera for convenient self-capturing, 8.0MP back camera for you to record every single moment clearly; 3G, GPS, WiFi, WiFi direct, hotspot, etc all available to make this phone the most valuable choice Doogee DG450.
Better Quad-core
LATTE DG450 use the new high-performance low-power Cortex-A7 quad-core processor, the perfect system architecture and the energy efficiency five times than A8 core, the performance increase of 50%, the most advanced 28nm process, so that the overall CPU performance improvement over two-fold. Enjoy fast web browsing and smooth game screen, excellent operating experience!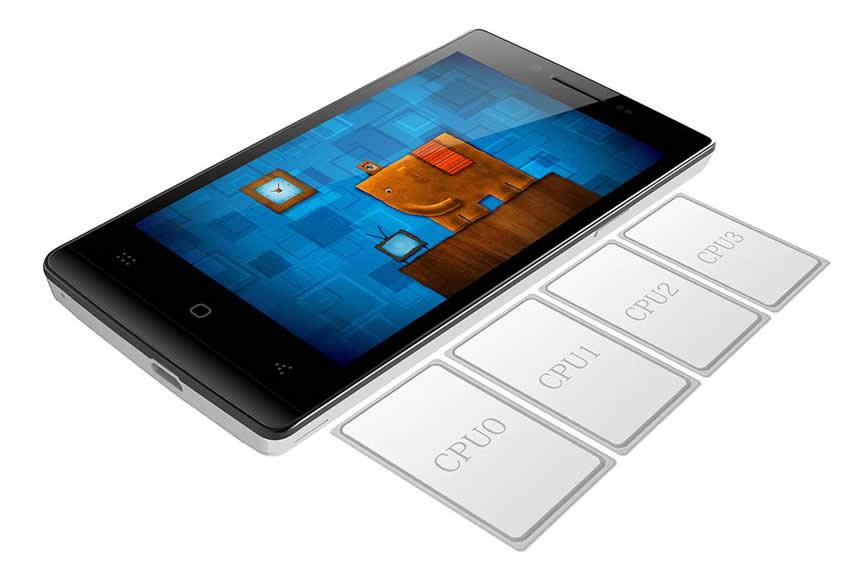 IPS, Full view
LATTE DG450 configuration IPS screen technology, positive view and different angles of color change is difficult to distinguish with the naked eye, You can view all enjoy movies, game.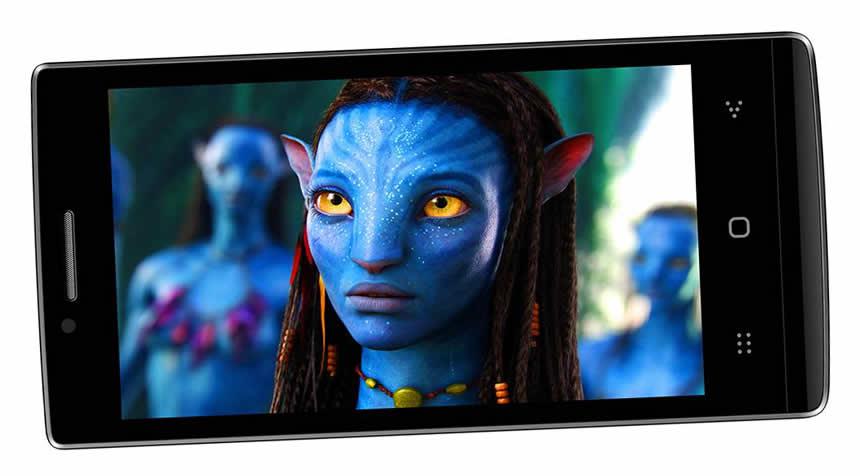 HD photograph
LATTE DG450 configuration 8.0MP rear camera. Using F2.2 large aperture, the greater amount of light than the F2.4 forward, resulting in low light conditions can also shoot clear and bright photos, While reducing the blur caused by jitter. Under the Large aperture can also get a more shallow depth of field, emphasizing the back ground blur effect.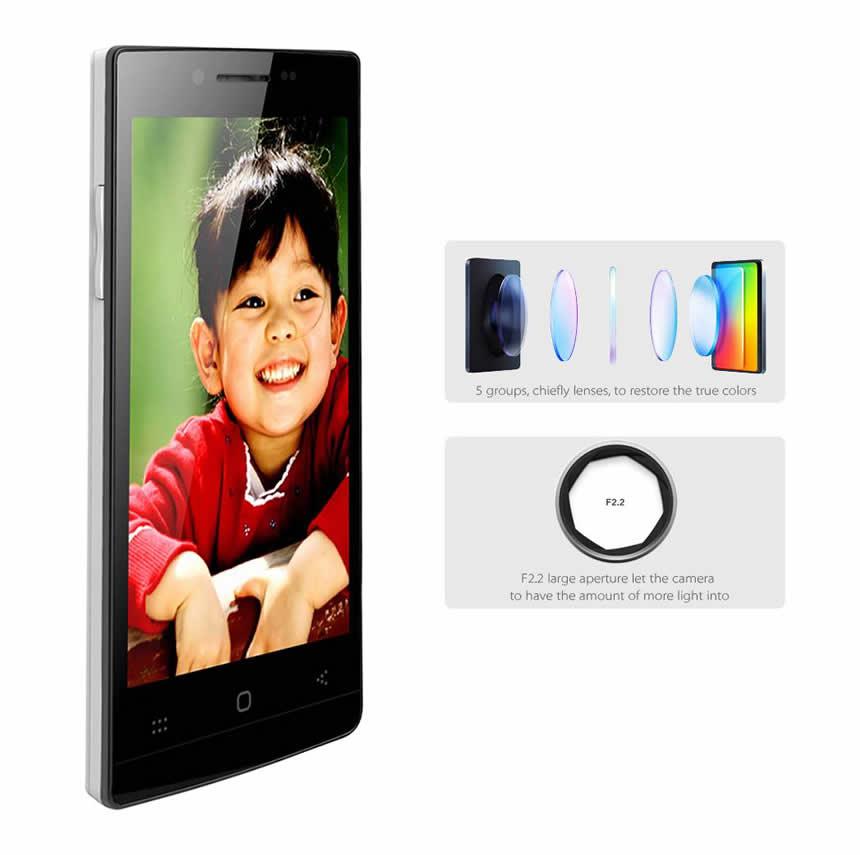 1080P Full HD video recording
LATTE DG450 Support 1080P HD video playback with sound, 1080P video recording, super-smooth images, vivid record the full dynamic of your life, baby selling Meng, birthday Party, friends together, no regrets dinners, family-friendly, readily self.......treasured every moment of the original juice flavor, endless wonderful memories.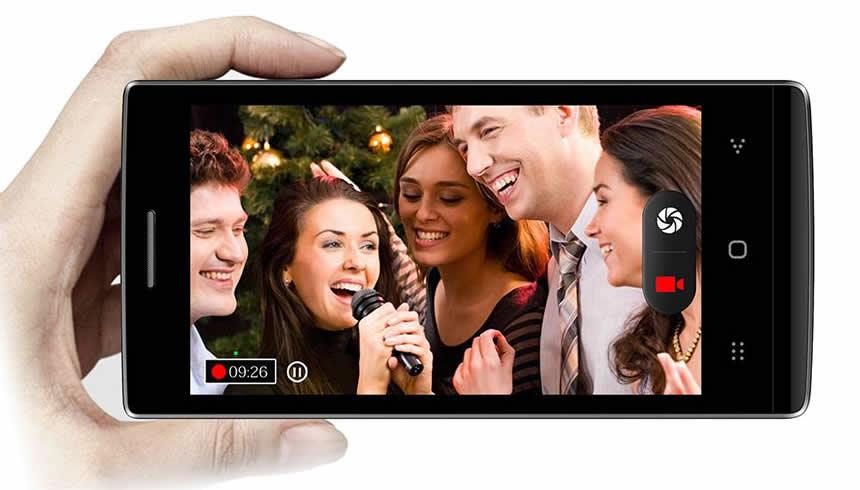 Built-in GPS satellite positioning
LATTE DG450 built-in GPS satellite positioning, highly accurate positioning, much better than the network positioning, greatly improve!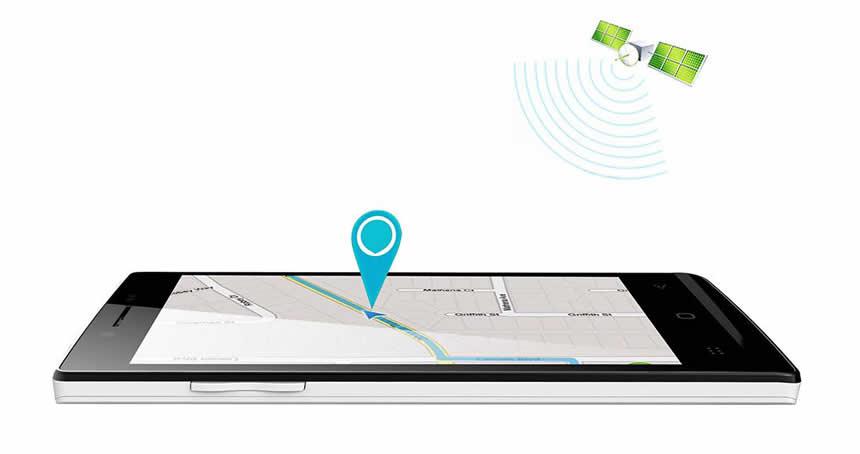 Dual sim dual standby
Dual sim dual standby LATTE DG450 configuration, work and life freedom of choice. Never miss out on important calls. Support WCDMA and GSM network, which can meet your demand of using dual sim card. Dual sim dual standby allows you to work from some private life, business, non-interference in each other, to achieve the perfect balance life and work.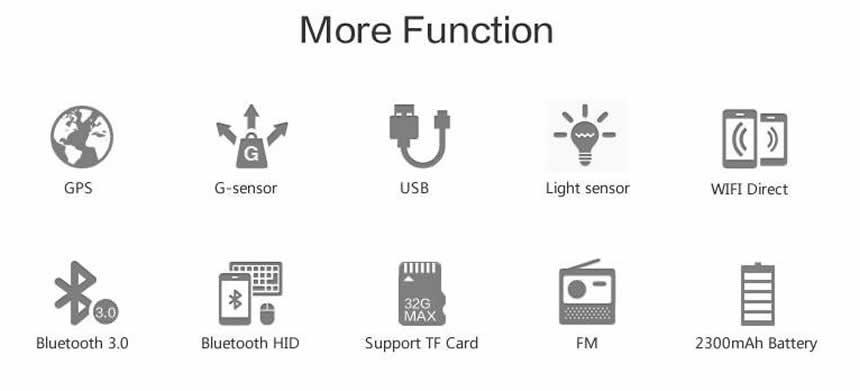 Doogee DG450 Smartphone Basic Parameter Information
Model: DOOGEE Latte DG450
Band: 2G: GSM 850/900/1800/1900MHz
         3G: WCDMA 850/2100MHz
Check here your sim provider http://maps.mobileworldlive.com
Dual SIM Card Dual Standby
Service Provide: Unlocked
OS: Android 4.2
CPU: MTK6582 Quad Core 1.3GHz
ROM: 4GB
RAM: 1GB
Display Size: 4.5 Inch Screen
Type: IPS, capacitive touch screen
Resolution: 480*854 pixels
Screen Color: 16000K Colors
Card Extend: Support TF card up to 32GB extended
Camera/Picture Resolution: Dual Cameras, front camera 2.0MP; back camera 8.0MP with LED flash

Doogee DG450 Mobile Phone Basic Function
Data transfer: USB/Bluetooth
Mobile internet: WAP/WIFI
Phonebook: 500
Message: SMS/MMS
GPS: Yes, with A-GPS support
USB: Yes, USB 2.0
WIFI: Wi-Fi 802.11 b/g/n, Wi-Fi hotspot
Bluetooth: Bluetooth 3.0
Audio file formats: MP3, AAC, WAV
Video file formats: MP4, 3GP, AVI, FLV
Image File Format: JPEG
Earphone Port: 3.5mm
Gravity Sensor: Yes
Multi-Touch: Yes, 2 point touch
Standby Time: About 1~2 days
Language: English, Russian, Arabic, Czech, Danish, Dutch, Finish, French, German, Italian, Greek, Hebrew, Hungarian, Israel, Hindi, Indonesian, Malay, Norwegian, Persian, Polish, Portuguese, Spanish, Romanian, Bulgarian, Slovak, Swedish, Thai, Turkish, Ukrainian, Vietnamese, Filipino, Simplified Chinese

Doogee DG450 Mobile Phone Size: 135.2 x 66.9 x 9.3mm
Doogee DG450 Mobile Phone Weight: 130g

Doogee DG450 Mobile Phone Accessories:
1 x 2300mAh Battery
1 x Micro USB Data Cable
1 x EU Plug Charger
1 x Earphones
1 x English User Manual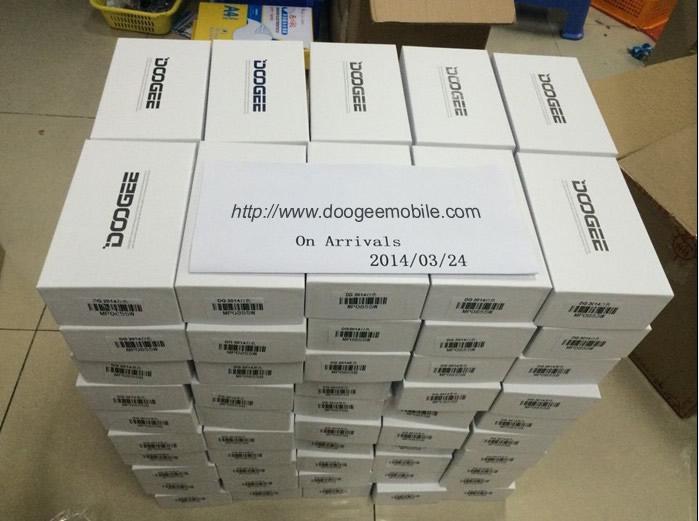 Doogee DG450 Price Comparison
Recommended Shops:

Pompmall.com: $99.99
Reviews
bellissimo

Review by

Roberto

bellissimo telefono sono soddisfatto (Posted on 11/4/2014)

value for money

Review by

pantelis

I bought it to replace my alcatel 997d.dg450 is twice faster,twice clearest screen,the camera perfect,the wifi has quisck response (the range is medium),soung good,hand free cable amazing sound.
I have it for 4 days I think that if it last then it a perfect choise (Posted on 10/6/2014)
Write Your Own Review
Tags
Questions on Doogee DG450 Android 4.2 MTK6582 Quad Core SmartPhone 1GB 4GB 4.5 inch 8MP camera Black
Sort by

From malepiwo at

6/2/2014 11:33 AM

From mario750 at

6/6/2014 4:48 AM

From Michael at

6/7/2014 5:05 AM

From GEORGE G. at

6/8/2014 6:17 PM

From Viktor at

6/11/2014 2:58 AM

From Giorgos at

6/13/2014 1:29 PM

From Julio at

6/14/2014 7:25 AM

From Julio at

6/15/2014 6:47 PM

From Jonh at

6/15/2014 8:07 PM

From Julio at

6/16/2014 12:02 AM

From J C at

6/17/2014 12:38 AM

Hi! Is there a DooGee smartphone model better than the DG450 for the same or slightly higher price? How much is shipping to Singapore?
Doogee Mobile
Thank you for your mail.
You can consider DG2014 or DG800,
The shipping cost to Singapore is 11.0USD by Airmail.

From samantha at

6/22/2014 5:22 AM

How many days will it takes to deliver to a US address? What is the return policy? Please reply ASAP.
Doogee Mobile
Thank you for your mail.
You will got your package in 3-5 business days around by DHL,
Electronics purchased from http://www.doogeemobile.com/ and most sellers are easily returned within 30 days of receipt of shipment. These items must be in new condition with original packaging and accessories. Products missing the serial number or UPC cannot be accepted; refunds will not be issued for such items. However, please make sure that the package meets the following requirements: First, the product hasn't been used, quality problems not included. Furthermore, there is no quality problem due to abuse or misuse. What's more, the accessories and outer package are intact.

Products that are not eligible for return and will be sent back to you at your cost and expense if received by us:

Any product not purchased from http://www.doogeemobile.com/.

Any product without a valid, readable serial number, including but not limited to products with missing, damaged, altered, or otherwise unreadable serial number

Any product that is returned without all original packaging and accessories, including the retail box, manuals, cables, and all other items originally included with the product

Any product from which the posted code has been removed from its packaging

Any product that exhibits physical damage

Any product for which you have submitted a mail-in rebate

From Christian Geisa Alves Ladeia Barros Priester at

6/24/2014 11:47 AM

From fernando rodriguez at

6/25/2014 2:02 AM

From Martins at

6/25/2014 2:53 PM

From alex at

6/28/2014 4:56 AM

From dan at

7/1/2014 6:29 AM

From Ivan at

7/4/2014 11:56 AM

From Minoru Numata at

7/6/2014 6:42 PM

Please tell us about the performance of DOOGEE DG450
Is it possible set of Japanese
Is it possible to tethering
Can I easily on your own OS version up
Sorry or more but please tell me
Doogee Mobile
Thank you for your mail.
Doogee DG450 phone support Japanese.

From Drago at

7/7/2014 6:31 AM

From Julio at

7/7/2014 5:11 PM

From don at

7/11/2014 10:17 PM

From Julio at

7/12/2014 9:22 PM

My doogee dg450 doesn't work. I formatted it with the smart phone flash tool and now I need the firmware for it.
Doogee Mobile
Thank you for your mail.
Huawei official has not released the DG450 latest firmware, if released, we will be the first time to upload to the site.

From Andrew at

7/14/2014 4:05 AM

From Matteo at

7/20/2014 11:23 AM

From IVan at

7/29/2014 2:02 PM

From Nikolay Semov at

8/1/2014 2:09 AM

From יוסי at

8/3/2014 2:31 PM

From Chris sutton at

8/5/2014 12:55 PM

From BEAULIEU THIERRY at

8/6/2014 5:29 AM

From Nikolay Semov at

8/7/2014 4:18 AM

From valerio cinosi at

8/8/2014 6:49 AM

From Michal Hrbek at

8/12/2014 8:20 AM

From Ced at

8/20/2014 6:09 AM

From riki at

8/20/2014 5:35 PM

From Ced at

8/21/2014 10:13 PM

From Joel at

8/23/2014 4:55 AM

From j at

8/23/2014 5:45 PM

From Сергей at

8/25/2014 9:28 AM

From tomca at

8/27/2014 10:53 AM

Call a 1-877 toll free phone number in US using a newly purchased Doogee DG450 unlocked phone and the shocking thing to see a name of a Chinese city is associated with the 1-877 number showed as contact dialed. (the chinese city is kwong sai sang yum chow see). Is the phone hacked?
Doogee Mobile
Thank you for your mail.
This is someone to send you spam, you can put it shielded.

From Сергей at

8/27/2014 11:46 AM

From cnd at

8/28/2014 12:21 PM

From Олег at

8/28/2014 1:18 PM

Добрый день! Когда примерно выйдет прошивка на doogee dg450 версии 4.4 ? Многих интиресует данный вопрос! Все с нетерпениям ждут. Спасибо.
Doogee Mobile
Thank you for your mail.
Doogee official has not released the Android 4.4 kitkat firmware, if released, we will be the first time to upload to the site.

From matt at

8/29/2014 7:46 AM

From bellad at

9/3/2014 2:30 AM

From Keith at

9/4/2014 4:25 PM

From Anonimous at

9/11/2014 8:43 AM

From Carlos at

9/22/2014 8:09 AM

From Ced at

9/29/2014 6:41 AM

Hou can I free up some "insufficient space" of internal memory or phone memory when I download from App Store. I have an internal SD installed. Downloading is already set to my 32gb SD Card.
Doogee Mobile
Thank you for your mail.
You install the software too much, can move the program moved to the SD card.

From Pruden at

10/6/2014 2:02 AM

gps no es exacto, las mediciones varían incluso sin moverse, pero funciona mejor sin la conexión de datos, supongo que sera una cuestion de actualización de firmware no?
Doogee Mobile
Thank you for your mail.
Doogee DG450 firmware: http://www.doogee.cc/servicexiazai_detail/newsId=42.html
Ask Your Own Question