Description
Details
DOOGEE TURBO DG2014 has a MTK6582, Cortex A7 quad core, 1.3GHz processor which makes the phone work very fast. It supports Android 4.2 operating system, supports an external TF card up to 32GB. 5.0 inch screen allows the user to view videos and play games at a comfortable size as well as clearly due to this phone's 1280 x 720 pixels display resolution. With the high end dual cameras, front 5.0 MP, black 13.0 MP with flashlight auto focus, you can record the happy moment easily. It is absolutely a good choice to buy one.
Meticulously Design, extremely thin experience
DG2014 delicate appearance design, which as the milestone product in 2014 of DOOGEE, the company adhering to keep improving the product concept, under the tireless efforts of DOOGEE engineers and designers, with 5.5 mm thickness of the visual, DG2014 break the new record about ultra-thin body in mobile phones field, but also in line with the people use comfortably. In DG2014 fuselage sides, used enchase liquid metal design, with strong metal texture to reinforce the fuselage, so that let the phone looks more fashion and show more sense of science and technology in design, let the user feel more comfortable.

The most advanced OGS full lamination screen
OGS+IPS+HD let the screen have the best visual experience. OGS laminating. The screen is thinner than normal 30%, and more better 10% in light transmit tance. With HD and IPS together, no matter people look that form any Angle, it also can show high definition, bright color, saturated, ideal natural images.

5.0 inch HD display, broad vision
5.0 inch 1280*720 pixels HD, watch the iMax movie at home. Stunning picture quality, fresh vision, superfine pixel spacing & screen delicate, let colorful world presented in front of you.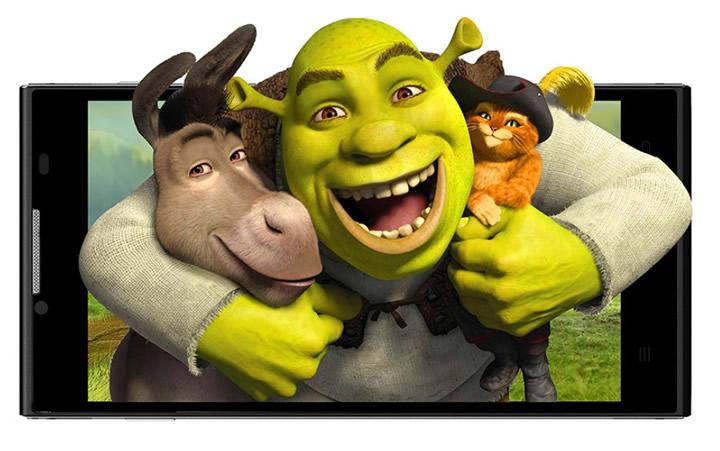 Extremely clear, best view
DG2014 has ultra-sensitive touch retina screen, 16:9 HD LCD, Pixel density 326PPI. Pure color and text, pictures, feel like floating on the hand--highest quailty touching experience.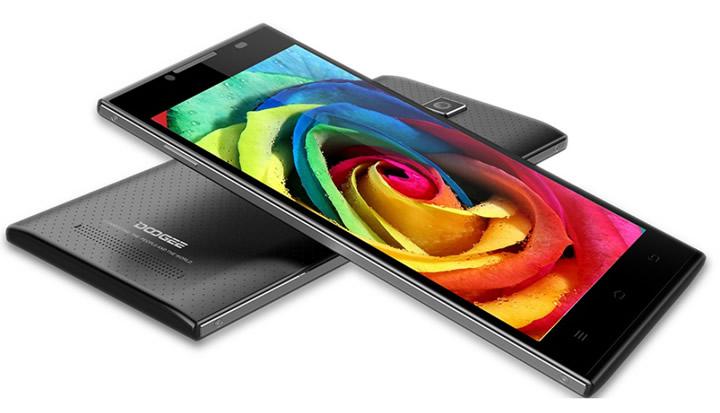 High pixel camera, 13M pixel camera
13M pixel rear camera, excellent to take bright and clear photo, Superfine pixel spacing & screen delicate. By 5 groups of special lenses and blue glass infrared filter, restore the true color, bring more shot funs. The front camera is 2M pixel, with smart beauty camera function, it is more suitable for self-photo-shot.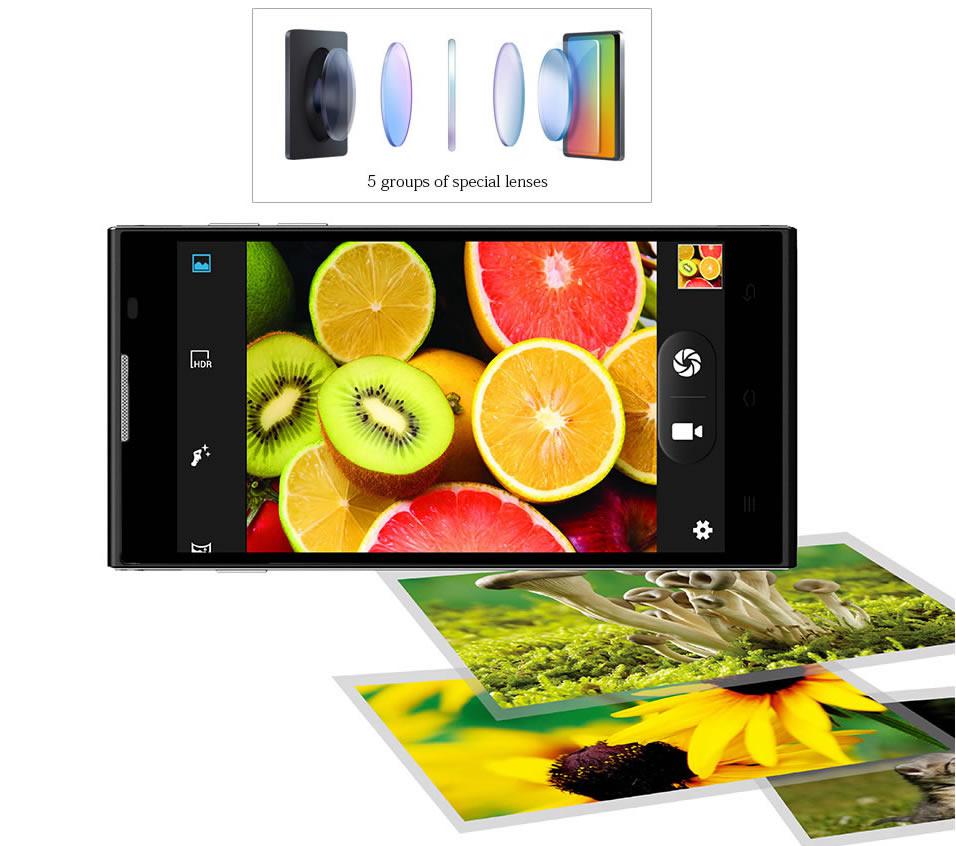 1GB RAM + 8GB ROM
DOOGEE DG2014 would give you the best experience, 1GB RAM + 8GB ROM mass storage, you can have a number of interesting and fun APP, play lots of wonderful games, HD video play, save every good moment during the lide.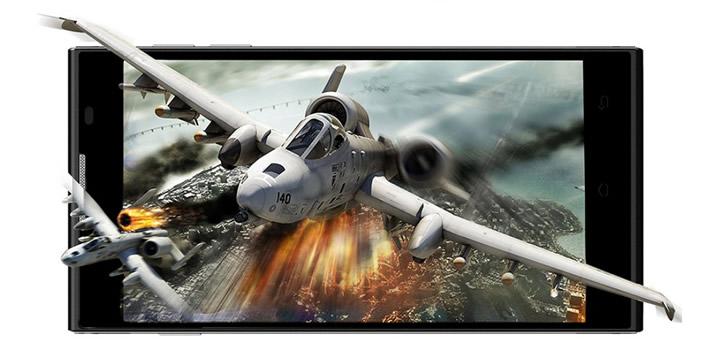 Aluminium magnesium alloy framework, solid and steady
The aluminum magnesium alloy metal shelves, on the structure to achieve more stable and strong body.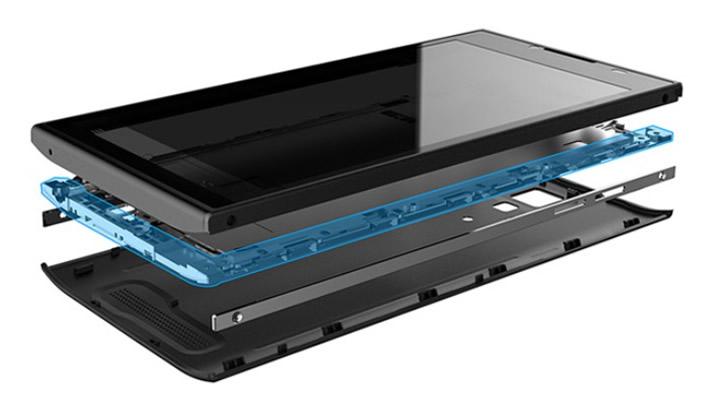 New Android 4.2.9 OS
New Android 4.2. OS, more concise, more beautiful, more smooth, better visual experienced animations the best Android OS by the time. High Definition and perfect UI design, give you a new operation experience. You can enjoy downloading more powerful software.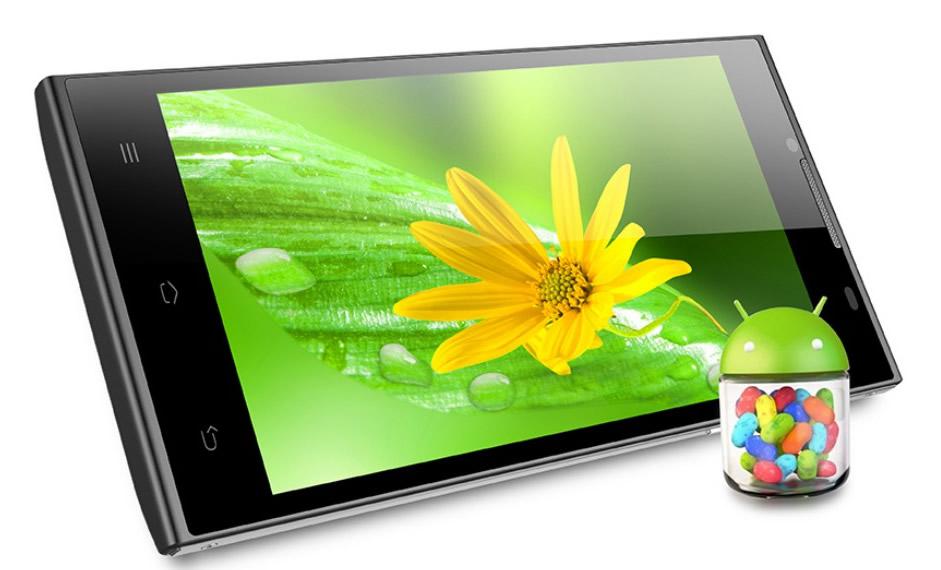 Gesture sensing, cool operation
DG2014 gesture sensing, contactless technology, you can read through the phone without touching, it's more dazzling manipulation.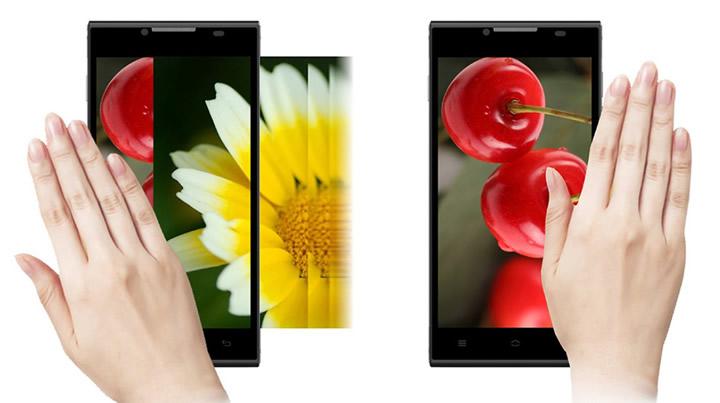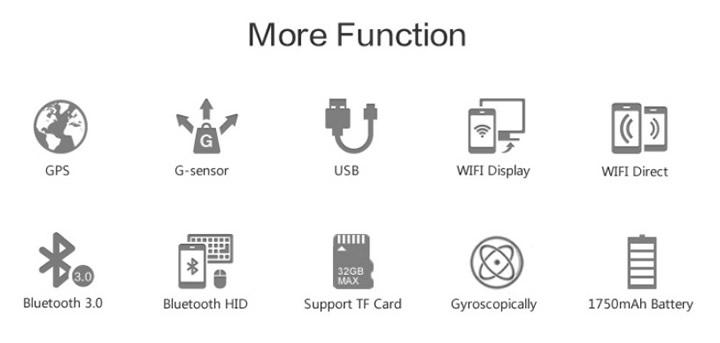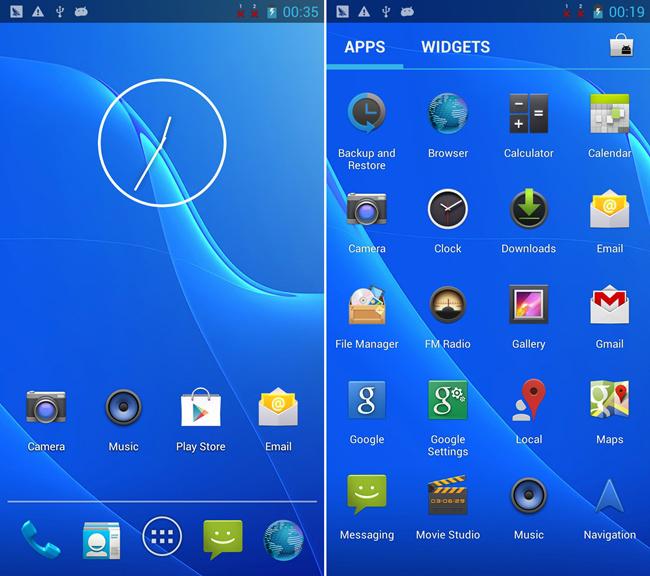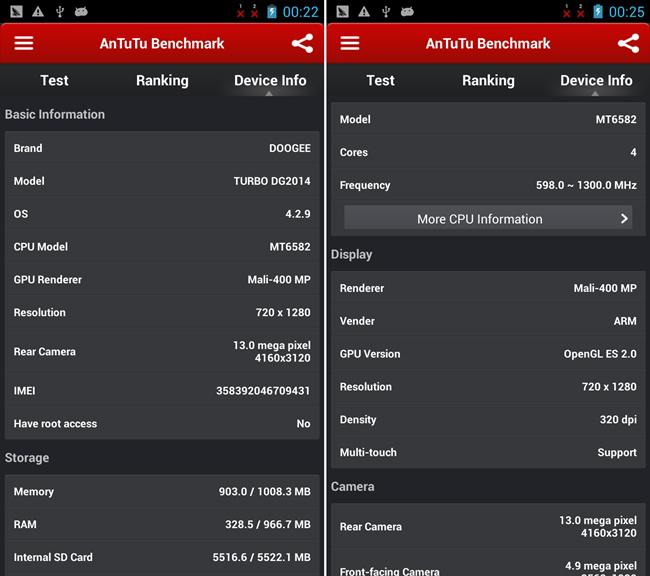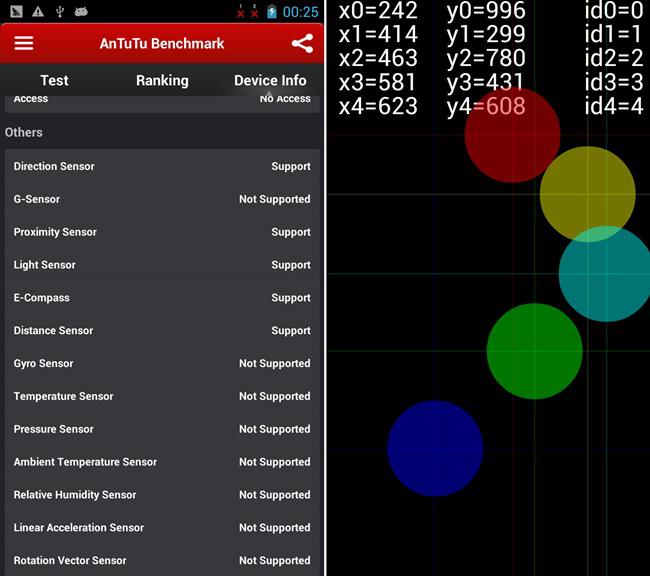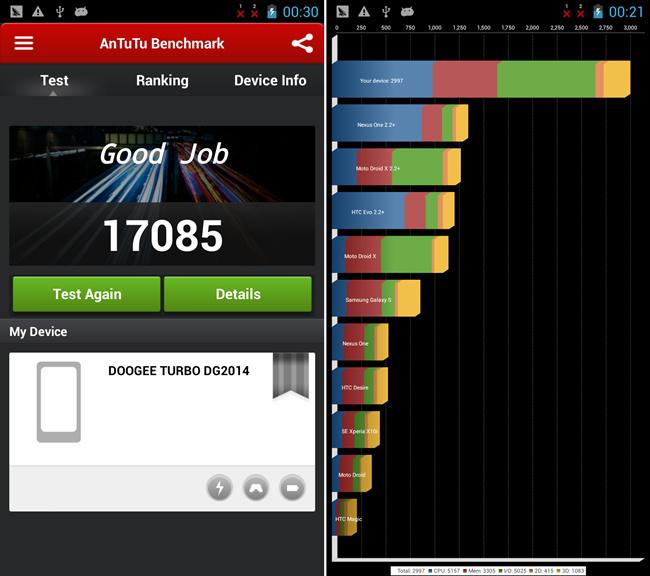 DOOGEE TURBO DG2014 Smartphone Basic Information
Model: DOOGEE TURBO DG2014
Band: 2G: GSM 850/900/1800/1900MHz
         3G: WCDMA 850/2100MHz
Sim Card: Dual SIM Card Dual Standby(one Micro SIM card)
Service Provide: Unlocked
Color: Black
Shell Material: Plastic
OS: Android 4.2.9
CPU: MTK6582, Cortex A7 quad core, 1.3GHz
GPU: Mali-400
ROM: 8GB
RAM: 1GB
Display Size: 5.0 Inch
Type: IPS, capacitive touch screen, OGS full lamination
Resolution: 1280 x 720 pixels HD screen
Card Extend: Support TF card up to 32GB extended
Camera/Picture Resolution: Dual Cameras, 5.0MP front camera, 13.0MP back camera with flashlight and auto focus, up to 4096 X 3072 pixels resolution

DOOGEE TURBO DG2014 Mobile Phone Basic Function
Ringtones Type: Polyphonic/MP3
Audio File Format: MP3/WAV/AMR/AWB
Video File Format: 3GP/MPEG4
Image File Format: JPEG/BMP/GIF/PNG/GIF
E-book Format: TXT/CHM/DOC/HTML
FM Radio: Yes, earphone needed
Earphone Port: 3.5mm
Data transfer: USB/Bluetooth
Mobile internet: WAP/WiFi
Phonebook: 500
Message: SMS/MMS
Input: Handwrite/Keypad
TV: No
JAVA: No
WIFI: Yes, 802.11 b/g/n
Bluetooth: Bluetooth 3.0
Gravity Sensor: Yes
Multi-Touch: Yes, 5 point touch
Standby Time: About 2~3 days
GPS: Yes, built in, also support A-GPS With EPO assistance to speed up postioning
Language: English, Afrikaans, Bahasa Indonesia, Bahasa Melayu, Catala,Cestina, Dansk, Deutsch, Espanol, Filipino, French, Hrvatski,IsiZulu, Italiano, Kiswahili, Latviesu, Lietuviu, Magyar, Nederlands,Norsk bokmal, Polski,  Portuguese, Romana, Rumantsch, Slovencina,Slovenscina, Suomi, Svenska, Vietnamese, Turkish, Greek, Bulgarian,Russian, Serbian, Ukrainian, Arabic, Persian, Thai, Korean, Japanese,Simplified/Traditional Chinese  
Other Feature: 3G, WiFi, GPS, FM, Bluetooth, Ebook, Email, Messaging, Wallpapers,Calendar, Calculator, Clock, Camera, Play Store,Tethering & portable hotspot, etc

DOOGEE TURBO DG2014 Mobile Phone size: 143 x 72 x 6.3mm/5.63 x 2.83 x 0.25 inch
DOOGEE TURBO DG2014 Mobile Phone Weight: 140g

DOOGEE TURBO DG2014 Mobile Phone Accessories:
1 x 1750mAh Battery
1 x Earphone
1 x USB Cable
1 x Screen Protector
1 x Charger
1 x User Manual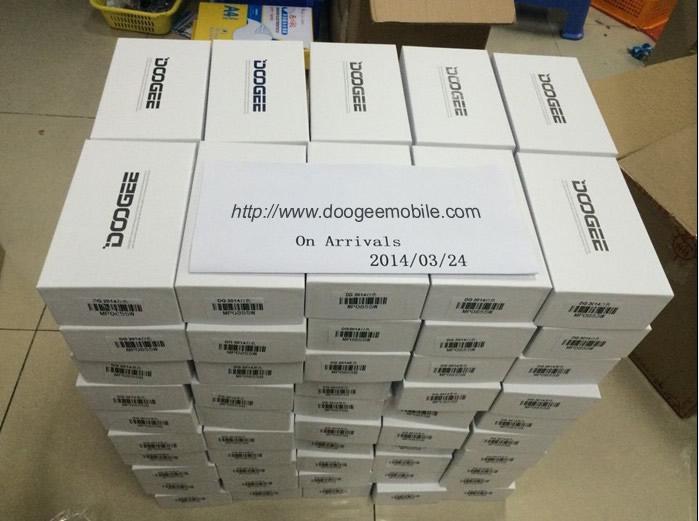 Doogee DG2014 Price Comparison
Recommended Shops:

Pompmall.com: $136.90
Reviews
very good phone

Review by

jim

by far the best phone i ever had.I also believe that if it had a big brand name on it instead of 'doogee' like sumsung it would cost more than 300 $
(Posted on 5/15/2015)

John

Review by

Smithd462

Your weblog is 1 of a kind, i really like the way you organize the topics. eecfkddadcddfffc (Posted on 5/13/2015)

نبيل

Review by

نبيل

رائع جدا ولا اروع لدي منه وهو روع روعة روعة (Posted on 2/16/2015)

good

Review by

mystery man

this is cheap smartphone but is smartphone is so good,the screen so beatiful. (Posted on 11/9/2014)

5 star

Review by

alexandrs

super battery need batter.. (Posted on 9/29/2014)

super telephone

Review by

darki

un super telephone mis apart que je peut aller sur internet avec mon forfait (free) (Posted on 8/15/2014)

Awesome ....

Review by

Mallasorte

is there a chance to find a better battery for this phone? i was thinking somewhere between 2400-3000 MAH . thx (Posted on 7/11/2014)

DSV

Review by

VAV

VSD (Posted on 6/16/2014)

Отличный смартфон за свои деньги

Review by

Oleg

Минусов не обнаружил, в темноте конечно фокусировка плохая, а так 5 баллов!!! (Posted on 5/20/2014)

Good and cheap DOOGEE DG2014 phone

Review by

Alicia

I bought the DOOGEE DG2014, very happy with this phone. Screen-size versus portability is the most difficult choice. The bigger screen [5-inch diagonal] is easier to read and touch-navigate when using the phone, but it means the device must be a little bit larger. A 4-inch screen makes a device more compact, but one needs to do more zooming/scrolling when using the device. Overall, I am satisfied with the DOOGEE DG2014. (Posted on 4/29/2014)

Awesome phone .. but

Review by

Murky

In general I'm very happy with the phone, in my opinion it still beats my previous 3 Sony (Ericsson) phones.
The price, design & uniqueness is making me forgiving for the little cons.

So I'm only going to write down the cons, but just to point out some minor flaws some people might find hard to overcome:

- Battery is a big con, since I have a quad core I want to game a bit and then I need to charge more then 1 time a day.
- Screen is quite reflective in bright sun even unreadable.


(Posted on 4/23/2014)
Write Your Own Review
Tags
Questions on DOOGEE DG2014 Smartphone MTK6582 Quad Core 5.0 Inch Screen 13.0MP camera
Sort by

From Linda at

4/23/2014 7:31 PM

From umberto pettini at

4/24/2014 8:12 AM

From Diogo at

4/25/2014 2:18 AM

I'm in Portugal and i'd like to buy this mobile, but before that i have some questions:
- How much is the importation taxes?
- Is it free from carrier?
- Guaranty?
Doogee Mobile
Thank you for your mail.
The shipping cost to Portugal is 11.0USD, you will got your package in 3-5 business days around by Express, Our product has a warranty period of 12 months, We are not sure about your local customs, but we can help you reduce and avoid import taxes by declaring prices low, declaring the contents as "electronic accessories" or other items and shipping in simple packaging.

From Sinty at

4/28/2014 4:47 AM

Hi,

I saw, that to Portugal is going in 3-5 days with cost 11 usd, will it be the same to Denmark?

And if I would like to escape from import charge, what kind price you would put on package?
Doogee Mobile
Thank you for your mail.
The shipping cost to Denmark is 11.0USD, you will got your package in 3-5 business days around by Express,
We will print your package value under 50USD, but we are not sure about your local customs.

From Manu at

5/3/2014 4:35 PM

Hi
I have this phone but I cannot download viber or Facebook , it says the country you are in is not allowed. I am in USA and I don't have any problems with iphone or samsung.
Is there any settings which I have to change as this phone I purchased in china recently
Doogee Mobile
Thank you for your mail.
You can download the apps from Play store which is preinstalled .

From George at

5/4/2014 6:52 PM

From Ognyan Todorov at

5/5/2014 10:30 PM

I already have such a phone, I want to ask you offers battery with a larger capacity than that supplied with the phone / 1750mAh /.
The Internet can find only ones there and one of 2500mAh, but I see any thicker do not know whether it can fit your phone. If you can offer me something I would be grateful.
Doogee Mobile
Thank you for your mail.
DOOGEE DG2014 phone no 2500mAh battery, we offer are original genuine phone and accessories.

From MOOSE at

5/6/2014 4:57 PM

From Alexhunter at

5/7/2014 3:19 PM

From Davide at

5/8/2014 6:37 AM

From Ahmed Raza at

5/12/2014 5:59 AM

I am from Pakistan and i want to purchase this handset but i want to know what is process for purchase this mobile and what is shipment charges and custom tax.Tell me please as soon as possible.
Doogee Mobile
Thank you for your mail.
The shipping cost to Pakistan is 11.0USD by Airmail,
We are not sure about your local customs, but we can help you reduce and avoid import taxes by declaring prices low, declaring the contents as "electronic accessories" or other items and shipping in simple packaging.

From Kashif nazir at

5/12/2014 11:19 AM

From weelz at

5/13/2014 8:15 AM

Will you be updating to kitkat 4.4 soon or not ?
I WANT TO PURCHASE 5 OF THEM SO I WANT TO KNOW IF THEY WILL EVER GET AN UPDATE TO KITKAT 4.4
Doogee Mobile
Thank you for your mail.
Doogee official has not released the DG2014 Android 4.4 kitkat firmware, if released, we will be the first time to upload to the site.

From Tristan Lamberink at

5/13/2014 11:51 AM

From Andrew at

5/13/2014 1:29 PM

From Ádám fülöp at

5/15/2014 11:07 AM

From Dominic at

5/15/2014 6:21 PM

From stefan at

5/16/2014 12:54 AM

From RR at

5/16/2014 11:28 AM

Does this phone work in US carrier network like t-mobile or AT&T or Verizon?

If it does, what data speed would be expected as this phone is 3G, not 4G / LTE?

Thanks!
Doogee Mobile
Thank you for your mail.
DOOGEE DG2014 phone can work in US,
HSUPA: Support 5.76 Mbps
HSDPA: Support 7.2 Mbps/42Mbps

From trepilker at

5/18/2014 5:56 PM

From Mara Murias at

5/21/2014 1:19 PM

From Muhammad ikhrlaas Bodhee at

5/26/2014 3:33 AM

From Fotis at

5/27/2014 3:51 AM

Hello from Greece. Could you please send me in my e-mail SAR for all Doogee mobiles? How much does it cost to send a mobile to Greece? And how much time takes to arrive? Thank you in advance.
Doogee Mobile
Thank you for your mail.
DOOGEE DG2014 phone's SAR is 0.645w/kg,
The shipping cost to Greece is $11.00 via Singapore post with the tracking number 10-25 working days around to arrive at you.

From dido at

5/27/2014 9:55 PM

Hi how much cost delivery to Bulgaria and how long it will take ??? Do I have option for faster and secure delivery ??? I want to know all delivery options. 10x
Doogee Mobile
Thank you for your mail.
The shipping cost to Bulgaria is $11.00 via Singapore post with the tracking number 10-25 working days around to arrive at you,
after you order, you can see the delivery options.

From ALBERTO at

5/28/2014 2:15 PM

hi...I have few days with this phone...and it show a "red spot" in the rear camera...with the focus and the spot also appear in the photos.

This is only in the rear camera

Please tell me something...give me a solution...I have photo if you need see them...reply to my email.

P.S. I reset the camera preferences and the problem continue





Doogee Mobile
Thank you for your mail.
Please on DOOGEE official website download DG2014 latest firmware.

From dido at

5/29/2014 3:06 AM

10x for the first answer :) But forgot to ask do you have yellow DG2014 and do you post from Hong Kong or China mainland ???
Doogee Mobile
Thank you for your mail.
On our website Doogee DG2014 no yellow version,
We will send your package from our HongKong warehouse.

From xhemi at

5/29/2014 1:32 PM

From Ali Raza at

5/30/2014 2:13 AM

I want to purchase this handset in Sialkot, Pakistan i want to know is it have any shipping charges to send in pakistan.Now is this phone available in your stock.I want to purchase this handset in how many days i will get this mobile phone.Please notify me through E_mail as soon as possible.
Doogee Mobile
Thank you for your mail.
Doogee DG2014 phone is in stock and ready to send,
The shipping cost to Pakistan is $11.00 via Singapore post with the tracking number 10-25 working days around to arrive at you.

From Mike S at

5/31/2014 6:11 AM

On your website it says free worldwide shipping, however when we try to purchase it gives us 2 shipping options and they both charge. Can you please explain? Thanks Mike
Doogee Mobile
Thank you for your mail.
You may have missed a three-day promotional activities.

From Emmanuel at

6/4/2014 9:50 PM

Hi! I'm so impressed with this phone, how much is the shipping cost and time to Mexico? and You can add some screen protector and a case if I order one unit? thanks in advance!
Doogee Mobile
Thank you for your mail.
The shipping cost to Mexico is $11.0 via Singapore post with the tracking number 10-25 working days around to arrive at you,
we will be complimentary screen protective film.

From karvin at

6/5/2014 1:40 PM

From wheelz at

6/6/2014 6:16 AM

Will there be a update to kitkat 4.4 in the near future
Or will there ever be an update ?
Doogee Mobile
Thank you for your mail.
sorry, we're not quite sure, but when DOOGEE official released the Android 4.4 kitkat firmware, we will be the first time to upload to the site.

From korni korniv at

6/13/2014 12:58 AM

From korni korniv at

6/13/2014 5:03 AM

Forgive my ignorance but will ask for a detailed explanation of this mobile assistant.
Doogee Mobile
Thank you for your mail.
Download the 91 mobile assistant, pea pods or 360 assistant supporting software in Google play store, the phone will automatically detect the drive, and install it.

From natalia at

6/15/2014 2:24 PM

moro no brasil e tenho medo de compra pelo site por estar mais barato e quando chegar os impostos subirem muito o preço o que faço ?

Doogee Mobile
Thank you for your mail.
Our price is FOB price,we will print your package value under 50USD, but we are not sure about your local customs.

From Les. Tindale at

6/16/2014 6:59 AM

I presently have a DG Pixel 350 which I am very pleased with, I am thinking of buying the 2014 and would like to know the cost of delivery to Republic of South Africa.
Doogee Mobile
Thank you for your mail.
The shipping cost to South Africa is $11.0 via Singapore post with the tracking number 10-25 working days around to arrive at you.

From Francesco at

6/18/2014 6:48 AM

From Cleiton Uilian at

6/18/2014 8:29 PM

Ola
Tenho um DG2014 e gostaria de comprar uma película de proteção para ele mais não encontro em lugar nenhum.
Vocês tem pra vender, se sim quanto fica pro Brasil?
Doogee Mobile
Thank you for your mail.
We very regret, We have no Doogee DG2014 protective film.

From Albania at

6/19/2014 12:15 PM

Hello! I'm thinking on buying this phone. How much does it cost to ship to Albania. Is the shipping secure?

Thanx
Doogee Mobile
Thank you for your mail.
The shipping cost to Albania is 11.0USD by Airmail,
Once your package ships we will send an email with a link to track your order.

From al at

6/19/2014 9:38 PM

From Albania at

6/20/2014 3:46 AM

From Víctor Rodríguez at

6/20/2014 9:44 AM

Hello.

The phone just came to my home in Chile, and so far I am very satisfied.
My question is: when you turn on or off the phone, the volume of the melody is very high, how can I adjust it?

Thank you.
Doogee Mobile
Thank you for your mail.
Boot or shutdown's voice can not adjust, only turn the sound off.

From Александр Марусин at

6/22/2014 1:51 AM

From croxley at

6/23/2014 5:19 AM

From Kris at

6/24/2014 4:03 AM

From nuh at

6/26/2014 1:13 AM

From MagicMan at

6/26/2014 8:03 AM

Hi where to find Wifi display function on Doogee DG2014 ?
When will Kitkat be available for DG2014?
Than you
Doogee Mobile
Thank you for your mail.
Wifi display function in the settings,
When we got the DG2014 Android 4.4 latest firmware update, we will release on our website.

From amela at

6/26/2014 1:22 PM

From Brian at

6/28/2014 4:30 PM

I ask again specifically about Verizon 4G LTE support.

You replied that it supports:
HSUPA: Support 5.76 Mbps
HSDPA: Support 7.2 Mbps/42Mbps

That is 3GPP standards for upload and download, not LTE or WiMAX.

Does it support WiMAX or LTE networks?


Doogee Mobile
Thank you for your mail.
Doogee DG2014 does not support 4G LTE.

From usuario at

6/29/2014 2:05 PM
Ask Your Own Question