Description
Details
Doogee DG330 Smartphone use MTK6582 Quad Core 1.3GHz, 1G RAM + 4G ROM with 5 inch 480*854 screen, Android 4.2 OS, promises quite a fast operation speed is quite amazing and impressive. 1.3MP front camera for convenient self-capturing, 5MP back camera for you to record every single moment clearly; 3G, GPS, WiFi, WiFi direct, hotspot, etc all available to make this phone the most valuable choice Doogee DG330.
Simplicity aesthetic design
The simplicity aesthetic design of the MINT DG330, screen of 5.0 inches, increases display area of 35%, let vision be suddenly enlightened, and the overall width is only 71.6mm, this design is not only more beautiful on the vision, but it can also satisfy human's engineering operation experience.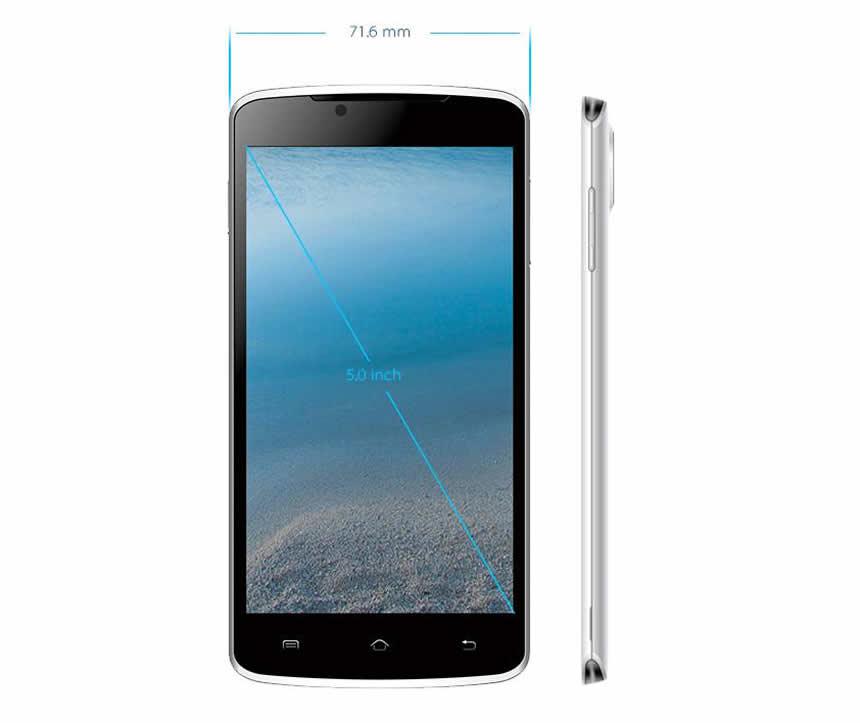 More thin and more flexible for holding
The DG330 picks up advanced components structure of the world, but it is thinner and lighter. MINT DG330 has the ultra-thin visual thickness of 6.5 mm. The airframe weight is only 122 grams. With the back curved surface of joint design, it gives a MINT DG330 most comfortable grip.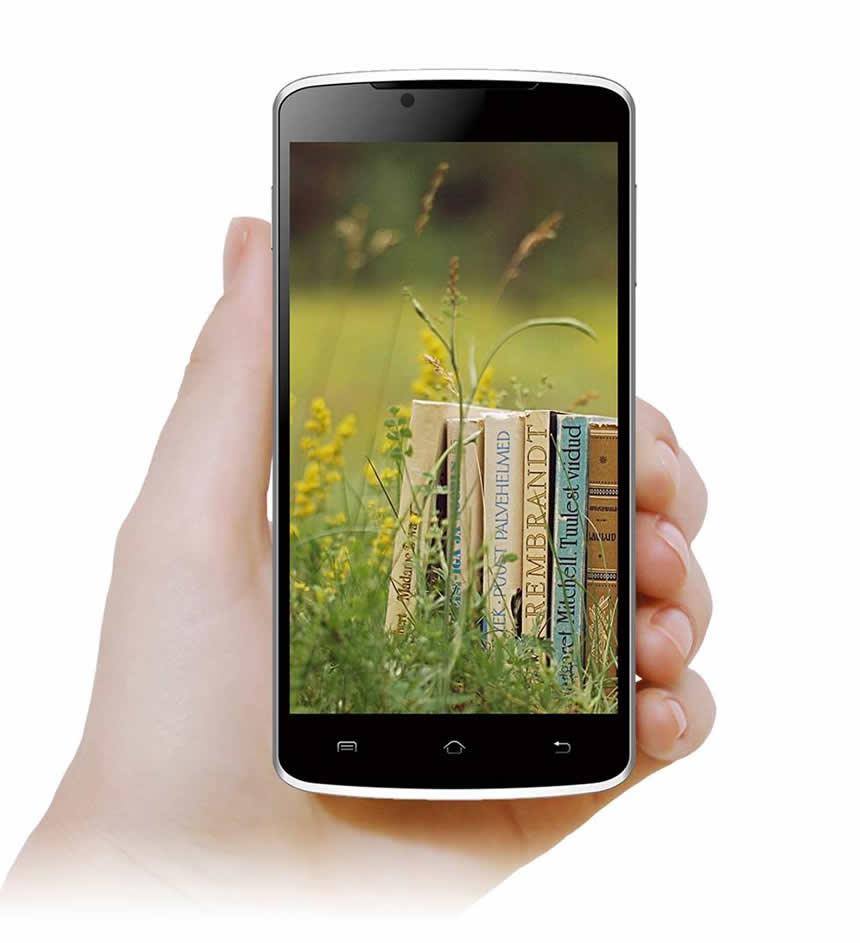 Matte and non-trace process
The back cover uses advanced matte non-trace technology, the over all visual sense is very delicate, very comfortable and soft. MINT DG330 makes minimalist industrial design and aesthetic in together perfectly, circle and triangle extends an outline of the camera, our design team will make a well-groomed contour, the camera looks like an inverted droplets of dynamic water.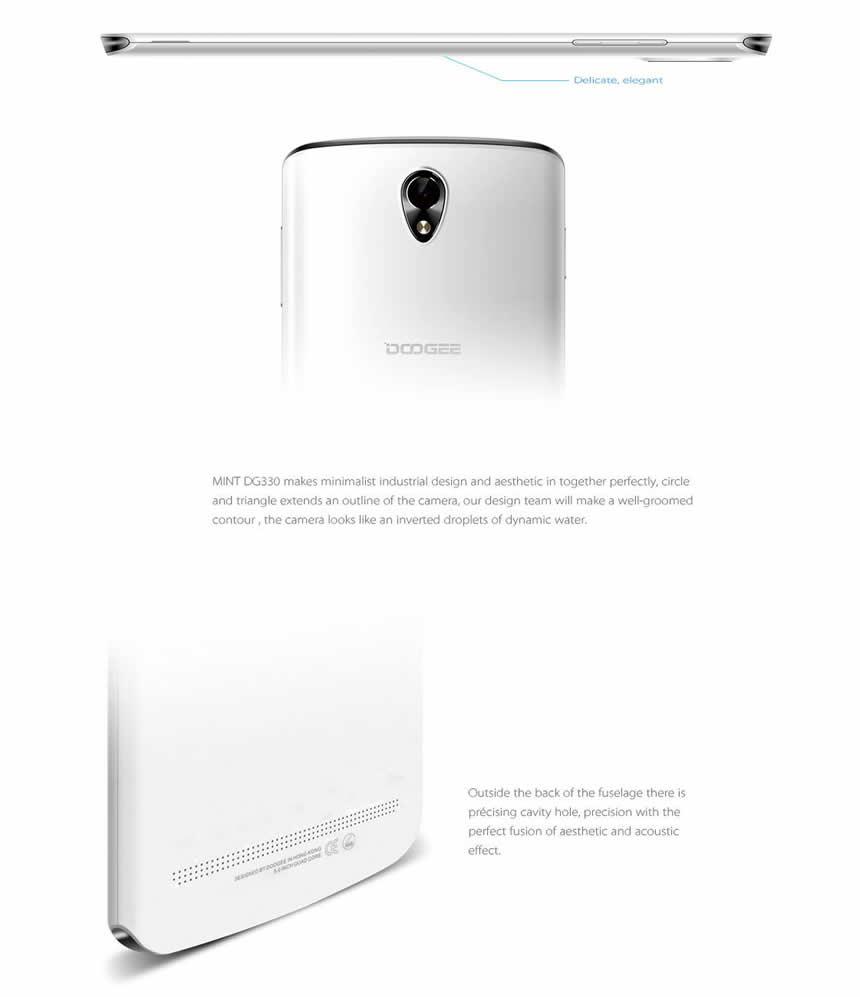 Built-in GPS satellite positioning
MINT DG330 built-in GPS satellite positioning, highly accurate positioning, much better than the network positioning, greatly improve!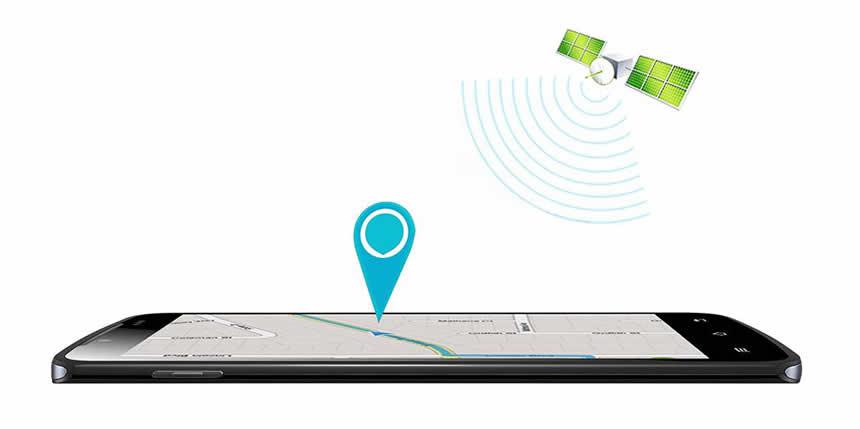 Dual sim dual standby
Dual sim dual standby MINT DG330 configuration, work and life freedom of choice. Never miss out on important calls. Support WCDMA and GSM network, which can meet your demand of using dual sim card. Dual sim dual standby allows you to work from some private life, business, non-interference in each other, to achieve the perfect balance life and work.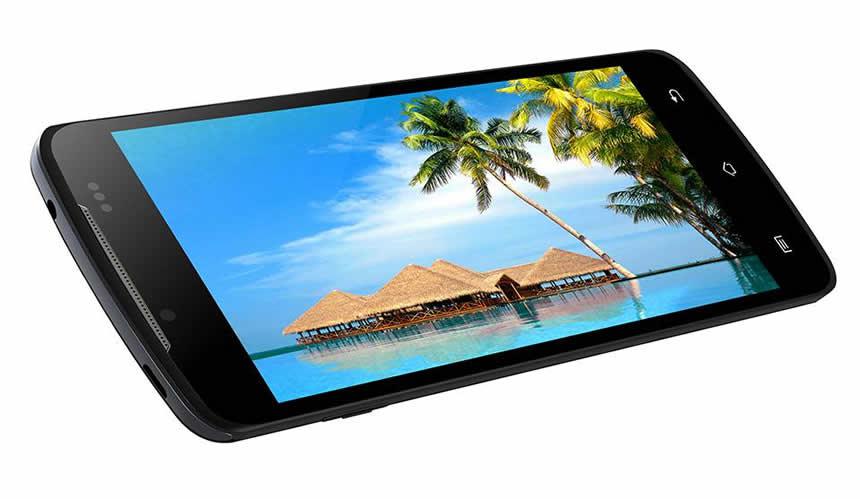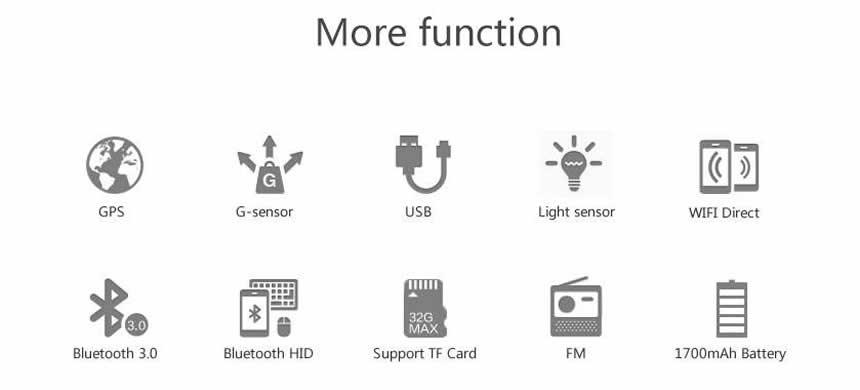 Doogee DG330 Smartphone Highlight:
- 5 inch IPS, 480*854 pixel display
- Support 3G network: GSM 850/900/1800/1900MHz WCDMA 850/2100MHz
- MTK6582 Quad Core 1.3GHz
- 5MP back camera + 1.3MP front camera
- 1GB RAM + 4GB ROM
- Android 4.2

Doogee DG330 Smartphone Basic Parameter Information
Model: DOOGEE Mint DG330
Band: 2G: GSM 850/900/1800/1900MHz
         3G: WCDMA 850/2100MHz
Check here your sim provider http://maps.mobileworldlive.com
Dual SIM Card Dual Standby
Service Provide: Unlocked
OS: Android 4.2.9
CPU: MTK6582 Quad Core 1.3GHz
ROM: 4GB
RAM: 1GB
Display Size: 5 Inch Screen
Type: IPS, capacitive touch screen
Resolution: 480*854 pixels
Screen Color: 16000K Colors
Card Extend: Support TF card up to 32GB extended
Camera/Picture Resolution: Dual Cameras, front camera 1.3MP; back camera 5MP with LED flash

Doogee DG330 Mobile Phone Basic Function
Data transfer: USB/Bluetooth
Mobile internet: WAP/WIFI
Phonebook: 500
Message: SMS/MMS
GPS: Yes, with A-GPS support
USB: Yes, USB 2.0
WIFI: Wi-Fi 802.11 b/g/n, Wi-Fi hotspot
Bluetooth: Bluetooth 3.0
Audio file formats: MP3, AAC, WAV
Video file formats: MP4, 3GP, AVI, FLV
Image File Format: JPEG
Earphone Port: 3.5mm
Gravity Sensor: Yes
Multi-Touch: Yes, 5 point touch
Standby Time: About 1~2 days
Language: English, Russian, Arabic, Czech, Danish, Dutch, Finish, French, German, Italian, Greek, Hebrew, Hungarian, Israel, Hindi, Indonesian, Malay, Norwegian, Persian, Polish, Portuguese, Spanish, Romanian, Bulgarian, Slovak, Swedish, Thai, Turkish, Ukrainian, Vietnamese, Filipino, Simplified Chinese

Doogee DG330 Mobile Phone Size: 144.7 x 71.6 x 8.3mm
Doogee DG330 Mobile Phone Weight: 126g

Doogee DG330 Mobile Phone Accessories:
1 x 1700mAh Battery
1 x USB Data Cable
1 x Charger
1 x Earphones
1 x User Manual
Doogee DG330 Price Comparison
Recommended Shops:

Pompmall.com: $99.99
Reviews
Fantastic goods from

Review by

Renato

Fantastic goods from you, man. I have understand your stuff prouievs to and you are just extremely fantastic. I actually like what you've acquired here, really like what you are stating and the way in which you say it. You make it enjoyable and you still care for to keep it smart. I can not wait to read far more from you. This is actually a great website. (Posted on 3/16/2015)

review

Review by

Alexis

very good and i love the design (Posted on 1/3/2015)
Write Your Own Review
Tags
Questions on Doogee DG330 Android 4.2 MTK6582 Quad Core SmartPhone 5 inch 1GB 4GB 5MP camera White
Sort by

From Beauchamp at

5/28/2014 8:06 PM

From Elisa Duarte at

6/6/2014 8:47 AM

From ALKISS at

7/4/2014 2:20 AM

From ALKISS at

7/5/2014 2:15 PM

From mitsos at

7/8/2014 4:02 PM

From dani at

7/14/2014 6:38 AM

I bought this phone last week, and the speaker when I make/receive a call it's a bit too low... Is there a way to make it louder?
Doogee Mobile
Thank you for your mail.
Enter engineer mode. (Warning: Do not project model parameter adjustment disorder). Choose "Audio", "Normal Mode", change the type to Sph, Figures adjusted to 160 maximum, after the point Set point ok to save, final turn the Level to Level 5, click OK and restart the phone. (If the speaker can bear, can to try turn the Level 6).

From Paulo at

7/20/2014 10:04 AM

From Ricardo_H at

7/29/2014 3:41 PM

I have a problem with the phone, it turned on but stayed bloqued in the Doogee logo and doesn't boot. So, can you provide me a link to download the firmware?

Thanks a lot for your help!

Regards!
Doogee Mobile
Thank you for your mail.
When we got the latest firmware ROM, we will update on our website.

From Ray at

8/15/2014 9:26 PM

Hi
I have a Dg330 and it is rebooting all the times from itself. What can I do with it? Can I make a software refresh or repair somehow? I'm pretty sure it is a software issue or correct me if it is not.
Thanks
Ray
Doogee Mobile
Thank you for your mail.
Please download the latest firmware update.

From joshua at

8/17/2014 11:21 AM

From Armo at

8/18/2014 1:57 PM

I have DG300 Mint.
When I talk and when I listen sound is very low.
Is it possible to solve this problem by using engineer mode.
How I can login in engineer mode?

Best regards.

Doogee Mobile
Thank you for your mail.
After shutdown, press and hold the power button + volume down you can enter engineering mode.

From michael at

8/24/2014 4:30 AM

From billy bobby at

9/15/2014 3:22 AM

From Vanessa at

9/15/2014 2:40 PM

Can you send me the information for prices of this phone? Is there a list of prices of all the phones? I am also wondering what phones are compatible with and can be used for both networks of Verizon in the USA and SFR in France? And how much is shipping to France? Thank you! :)
Doogee Mobile
Thank you for your mail.
You can buy here: http://www.pompmall.com/doogee-dg330-mtk6582-quad-core-android-4-2-smartphone-5-inch.html
The shipping cost to France is 11.0USD by Airmail.

From Tom at

9/16/2014 8:32 AM

From bandean janos at

11/2/2014 5:54 AM

From baker at

11/4/2014 2:48 AM

From Sergio Dias at

11/21/2014 1:28 AM

I bought dg330 in October and is always blocking, was already in for repair, they sent me a new device but it's exactly the same: two days of use, I restart my phone and after one minute it crashes, I have to remove the battery and re-connect it, but it happens again.
is there any solution? will the 4.4.2 firmware?

best regards
Doogee Mobile
Thank you for your mail.
Doogee dg330 Android 4.4 firmware: http://www.doogee.cc/servicexiazai_detail/newsId=111.html

From Sérgio Dias at

12/23/2014 2:35 AM

as i said in the last post my phone it's always freezing after i update apps like gmail or google maps. the android version is android 4.4.2... how do i downgrade version to 4.2.2 to solve those problems?
Doogee Mobile
Thank you for your mail.
Please download the Android 4.2 firmware update, here: http://www.doogeemobile.com/download

From Daniel Gonçalves at

1/5/2015 3:12 PM

Boas não é uma pergunta é sim a maneira simples de resolver o problema de bloqueio que o Sergio teve assim como eu mas depois de muita pesquisa e teimosia resolvi desta maneira simples , basta desativa o fuso horário de rede automático e problema resolvido.
Doogee Mobile
Thank you for your mail.

From Marisa Schwarz at

1/22/2015 11:17 AM

From Haim at

3/2/2015 11:57 AM

From Malcolm at

4/16/2015 4:22 AM

From Andrina at

4/29/2015 10:02 AM

From Pippie at

5/9/2015 6:13 AM

Help! I have a Doogee DG330 with Android version 4.4.2, hardware version M21. The phone keeps freezing and will then start re-booting itself over and over again. I have tried removing and replacing battery. I have checked for updates but phone says none are available. Now I have reset it to factory settings. It will work for a couple of weeks and then start doing the same again. This is the second DG330 I've tried. The last one did the same thing. Love the phone but this thing is a nuisance. What can I do?
Doogee Mobile
Thank you for your mail.
We will develop the firmware to solve this problem.

From Michele at

5/17/2015 3:22 AM

From Pedro Parra at

5/28/2015 6:02 AM

From rangel at

6/25/2015 3:42 PM

Dear,
I have a dg330 less than a year old and is presenting a download problem. I am trying to download an app directly from google play store, with size 9.86 MB. I have 197 MB of space available on the phone and 3.67 GB of available space on the memory card. I have changed the storage for the two - and telephone card, but I get the message that there is no space available. I have also upgraded the firmware. what is the solution? thank you, regards, rangel
Doogee Mobile
Thank you for your mail.
You can try to restart the phone to install APP, it may be incompatibilities.

From Branka at

8/24/2015 2:30 AM

From Nenad at

9/3/2015 5:59 AM

Hello,
I have the same problem as the previous user, the phone can't find any network, only at the open space, but in my home it can't. I restarted the phone, I switched sim cards, I did put it in correctly. I even instaled the other firmware version. The antena for the signal is not working, it can't be more obvious.
Please tell me how can I return the phone to seller, or where is the nearest DOOGEE spot for me to send it to be fixed, I have a guarantee for 2 years.
Doogee Mobile
Thank you for your mail.
Please contact the seller to apply for warranty.
Ask Your Own Question