Description
Details
Doogee DG900 Smartphone use MTK6592, Cortex-A7 Octa core,1.7GHz, 2G RAM + 16G ROM with 5 inch 1920*1080 screen, Android 4.4 OS, promises quite a fast operation speed is quite amazing and impressive. 8.0MP front camera for convenient self-capturing, 18.0MP back camera for you to record every single moment clearly; 3G, GPS, WiFi, WiFi direct, hotspot, etc all available to make this phone the most valuable choice Doogee DG900.
Doogee Turebo2 DG900 High resolution, High speed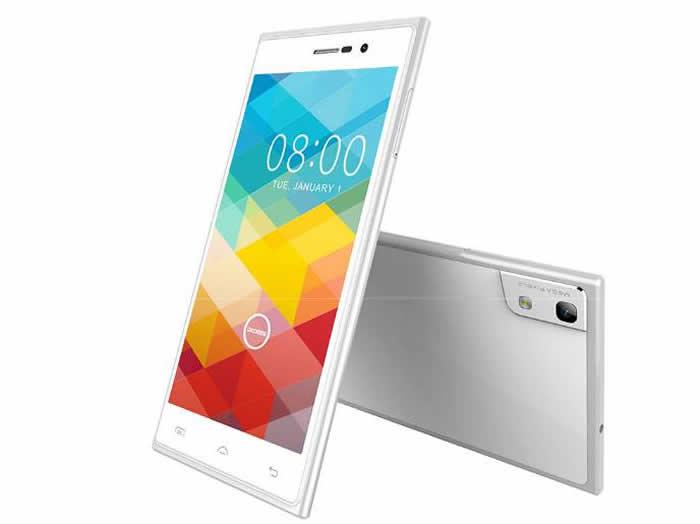 Corning Gorilla glass 3 screen
The Turbo2 DG900 is equipped with not just one but two 5-inch third generation Gorilla Glass, one protecting the screen and on protecting the back of the phone, three time more resistant than a normal glass, meaning no major scratches on the phone.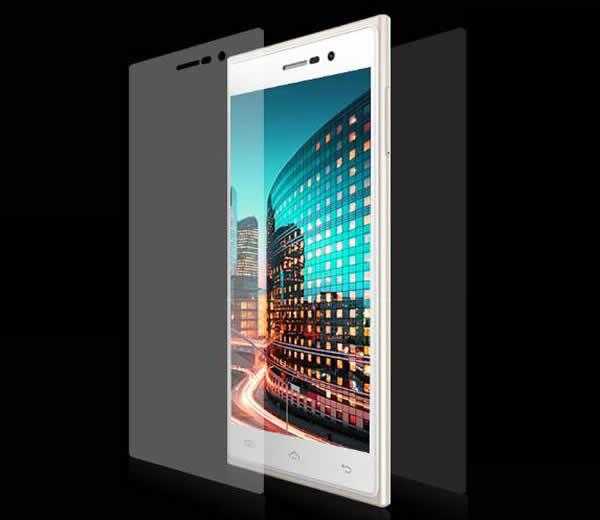 High resolution
The DOOGEE DG900 will come with a FHD 1920*1080 LCD, a PPI of 441, With this high resolution, you pictures, video and web pages will look crystal-clear.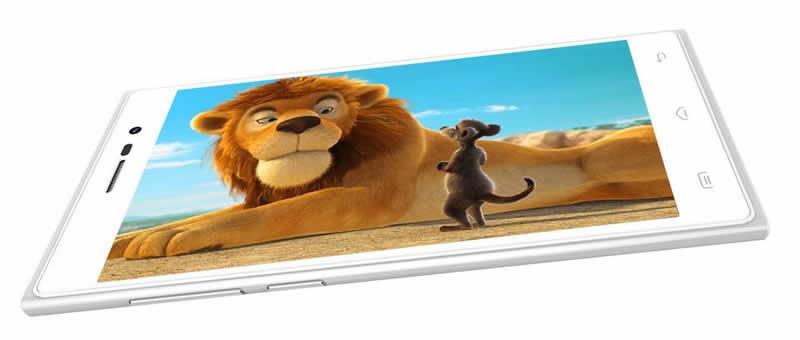 2GB RAM + 16GB ROM
2GB RAM + 16GB ROM high volume storage, plenty if space for apps, big games, high resolution videos and all your moments.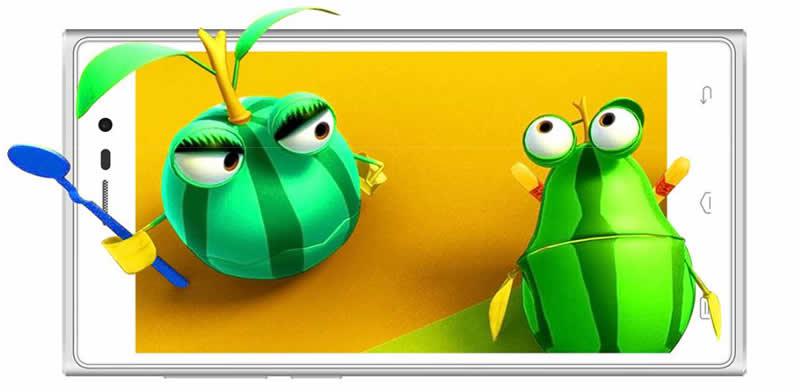 Doogee DG900 Smartphone Highlight:
- 5 inch IPS, 1920*1080 pixel display
- Support 3G network: GSM 850/900/1800/1900MHz WCDMA 900/2100MHz
- MTK6592, Cortex-A7 Octa core,1.7GHz
- 18MP back camera + 8MP front camera
- 2GB RAM + 16GB ROM
- Android 4.4

Doogee DG900 Smartphone Basic Parameter Information
Model: Doogee DG900
Band: 2G: 850/900/1800/1900
         3G: WCDMA 900/2100MHz
OS: Android 4.4
CPU: MTK6592, Cortex-A7 Octa core, 1.7GHz
GPU: Mali-450
ROM: 16GB
RAM: 2GB
Display Size: 5 Inch Corning Gorilla glass3
Resolution: 1920*1080 pixels
Screen Color: 16000K Colors
Card Extend:Support TF card up to 64GB extended
Camera/Picture Resolution: Dual Cameras, 8.0MP front camera, 18.0MP back camera

Doogee DG900 Smartphone Basic Function
WIFI: Yes, 802.11 b/g/n
Bluetooth: Bluetooth 4.0
Gravity Sensor: Yes
Multi-Touch: Yes, 5 point touch
Ringtones Type: Polyphonic/MP3
Earphone Port: 3.5mm
Data transfer: USB/Bluetooth
Mobile internet: WAP/WIFI
Audio File Format: MP3/WAV/AMR/AWB
Video File Format: Support H.265, 3GP/MPEG4
Image File Format: JPEG/BMP/GIF/PNG/GIF
E-book Format: TXT/CHM/DOC/HTML
FM Radio: Yes, earphone needed
Input: Handwrite/Keypad
Message: SMS/MMS
GPS: Yes
Language: English, Bahasa Indonesia, Bahasa Melayu, Catala, Cestina, Dansk, Deutsch, Espanol, Filipino, French, Hrvatski, Zulu, Italiano, Kiswahili, Latviesu, Lietuviu, Magyar, Nederlands, Norsk, Polish, Portuguese, Romana, Rumantsch, Slovencina, Suomi, Svenska, Vietnamese, Turkish, Greek, Bulgarian, Russian, Serbian, Ukrainian, Hebrew, Arabic, Persian, Hindi, Thai, Korean, Japanese, Simplified/Traditional Chinese
Other Feature: 3G, WIFI, GPS, FM, Bluetooth, Ebook, Email, Play Store,Messaging, wallpapers, calendar, calculator, clock,camera, tethering & portable hotspot, etc

Doogee DG900 phone Size: 143 x 72.6 x 6.9mm
Doogee DG900 phone Weight: 151g

Doogee DG900 Accessories:
1 x 2500mAh Battery
1 x 3.5mm Earphone
1 x USB Cable
1 x Charger
Doogee DG900 Price Comparison
Recommended Shops:

Pompmall.com: $229.99
Reviews
buy of the year.

Review by

clangigi

Best phone on the market. Top class can't fine any faults. Works very smooth and fast. Better then phones that costal a lot more money. (Posted on 8/2/2015)

buy of the year.

Review by

clangigi

Best phone on the market. Top class can't fine any faults. Works very smooth and fast. Better then phones that costal a lot more money. (Posted on 8/2/2015)

nice

Review by

djetni

i saw it one day in mobile shop the seller advised me to buy it and he gave me one to verify it was very nice camera and good show screen i am worry about the battery no more ? the price was 36000Dinar aLgerian (Posted on 4/10/2015)

Excellent value!

Review by

Paula

I am extremely pleased with my DG-900. The Gorilla Glass is very resilient, all the functions work smoothly and I haven't found any glitches or problems so far.
Excellent value for an affordable price, with a nice design, big display, fast processor, great memory capacity and the battery life is amazing!
I congratulate myself on the purchase! (Posted on 4/6/2015)

[email protected],comReview by

camilo martinez

shop where I can buy it , what do you recommend? to ship to Colombia (Posted on 1/17/2015)

Almost Perfect

Review by

Vas

The phone is very good. And the software, it's even cleaner than some of the Google Play editions. (Posted on 1/6/2015)

Price to deliver in Portugal

Review by

Pedro

were can i buy this phone to deliver in Portugal and what is the cost. (Posted on 12/5/2014)

Data de Lançamento

Review by

limaviseu

Olá, gostava de saber se já tem este telefone para entrega..
Obrigado (Posted on 11/6/2014)

Its a very good product according to specification.

Review by

Syed Ali

I have ordered through US supplier. SUGGEST IF YOU RELEASE GOLD COLOUR ALSO.
WONDERFUL PHONE SHAPE,DESIGN AND SPECIFICATION.
GOOD LUCK (Posted on 11/1/2014)

bebetino

Review by

javier

el dg 900 es compatible con el wdma de mexico? (Posted on 10/24/2014)

Doogee DG900

Review by

César Gonçalves

quando sai este telemovel e qual o preço ? (Posted on 9/30/2014)

PRICE + AVAILABILITY

Review by

Veronika

I would like to buy Doogee DG900. is´t availability? Could you please give me the price? Total price + shipping price to Czech rep. Thanks (Posted on 9/26/2014)

Stylish

Review by

Noeh12

DG900 when it will release? (Posted on 9/18/2014)

The best

Review by

George

Better iPhone 6 and Galxy s5 (Posted on 9/17/2014)

I've been hoping for the upgrade

Review by

Deedee

Finally the size and brand I want, in the specs that are to die for. Yeah doogee so when does it get to fastcardtech??!! (Posted on 9/15/2014)

need release date of mobile

Review by

prabhu

send me mail when the mobile is available to buy . (Posted on 9/14/2014)
Write Your Own Review
Tags
Questions on Doogee DG900 Android 4.4 MTK6592 Octa Core SmartPhone 5 inch 2GB 16GB 18MP camera White
Sort by

From Jose Pagan at

9/11/2014 11:16 AM

From Hugo M at

9/11/2014 2:55 PM

From Martin at

9/12/2014 1:25 AM

From Josep at

9/12/2014 3:27 AM

From BreakmikE at

9/12/2014 6:06 AM

From Vitor at

9/12/2014 6:27 AM

From Alfred at

9/12/2014 7:20 AM

From Luca A at

9/12/2014 10:51 AM

From jhoiner esquivel at

9/14/2014 5:09 AM

From pedro pinho at

9/14/2014 1:30 PM

hi
i had a problem, i update my dg550 to kit kat and forgot to make a backup, now aqppears invalid IMEI, WHAT DO I DO ?
i try mtk tools but nothing happened, could you solve my problem ? now i cant use sim or navigation system !
could i send you the original IMEI and you send the original firmware to this IMEI ?
what do i do ?
please help me !

IMEI: 1-359939043550876
2-359939043550884

best regards

PEDRO PINHO
Doogee Mobile
Thank you for your mail.
Here: http://bicgatephone.blogspot.com/2014/08/how-to-rewrite-or-repair-imei-on.html

From Jeffery at

9/14/2014 5:36 PM

From michael chernyak at

9/15/2014 1:13 PM

From Carlos roberto Centeno lainez at

9/15/2014 1:38 PM

From ERIK ARLINGTON SILVA at

9/15/2014 8:24 PM

From Наталья at

9/16/2014 8:51 AM

From dulanka charidu at

9/16/2014 11:13 AM

From Filipe Fonseca at

9/16/2014 3:29 PM

From Benny at

9/16/2014 6:13 PM

Hello,
I wanna make sure about LTE there is not right?!
and you didn't mansion nothing about the speaker, is it mono or stereo and db ect...

Thanks.
Doogee Mobile
Thank you for your mail.
Doogee DG900 does not support 4G LTE,
When we get the phone, will check DOOGEE DG900 specifications again.

From otto at

9/16/2014 11:14 PM

From Filipe Fonseca at

9/16/2014 11:48 PM

From Oleg at

9/18/2014 12:04 AM

From sadsaasd at

9/18/2014 1:10 AM

From Rahul at

9/18/2014 4:22 AM

From andrea at

9/18/2014 1:20 PM

Hi,i would like to ask u, when do u think the phone dg900 wil be ready for sale??? because i had your type dg 550, 5.5 inch. But i ame very unhappy, because it felt me down to the river while we had sailing...wrrrr, that model was super, i had it just for one month..lots of wonderfull photos i made with it...
So now i have just an old type of any mobil phone, and i am waiting for x.mas time to buy a new one... so pls write me the time when it will be ready to buy it, and the price of course...thank andrea from slovakia
Doogee Mobile
Thank you for your mail.
Doogee DG900 phone is not released,
We will email you at the first time when the Doogee DG900 smartphone be available.

From Orxa at

9/19/2014 12:13 AM

From harun gezer at

9/19/2014 2:24 AM

From jesus at

9/19/2014 7:30 PM

From Princezd1 at

9/19/2014 11:01 PM

From Joao Jorge at

9/20/2014 10:49 AM

From davy at

9/21/2014 9:01 AM

hi !!:)
i heard that you will realease a dg 550 E with our" famous",lol ,frequencies hspa+ 900 and 2100mhz...
and a dg 900 in metal ??
i will be great if you could please confirm this information,and also if it is ,announce the date of realease for those phone
by the way could you tell me if it support wcdma until 42mbps,this for both phones
A great THX
Doogee Mobile
Thank you for your mail.
Doogee DG900 phone is not released, When we got the phone will check DG900 specifications again.

From ilmi voda at

9/22/2014 3:00 AM

From Ilya at

9/22/2014 10:55 AM

From jesus sandoval at

9/23/2014 6:17 AM

From Franz at

9/23/2014 6:37 AM

From vittorio at

9/23/2014 9:13 AM

Posseggo il modello Turbo 2014 ma la batteria non è assolutamente sufficiente è sperabile che il nuovo modello sia dotato di batteria adeguata visto che nelle descrizioni non è evidenziata la potenza.
Doogee Mobile
Thank you for your mail.
Thanks for your advice.

From brytz at

9/24/2014 9:55 PM

From Chris M. at

9/28/2014 1:22 PM

From wutan at

9/28/2014 4:54 PM

From Jan at

9/29/2014 12:07 AM

From Peter at

9/29/2014 4:02 AM

Has the DG a full vor a half dual sim support. I have read that the phone only dual sim OR 1sim and 1 flash card supported. I need dual sim and 128gb card. I have a lot of HD movies. The dg550 support all oft this but it crash to fast.

Sorry for my realy Bad english
Doogee Mobile
Thank you for your mail.
I'm sorry, Doogee DG580 phone does not support 128GB SD card.

From Rushdiy at

9/29/2014 12:41 PM

From Rushdiy at

9/29/2014 12:44 PM

From James at

9/29/2014 9:34 PM

From fsonny at

10/3/2014 1:52 AM

From shahar at

10/3/2014 3:27 PM

From Art Sting at

10/4/2014 11:15 PM

From ultimecia at

10/5/2014 3:16 AM

Can you let me know when the phone is released?
How much would it be to send it to Portugal? And does the phone had warranty? For how long lasts?

Thank you
Doogee Mobile
Thank you for your mail.
The shipping cost to Portugal is 11.0USD by Airmail,
All are under one year warranty. (Excluding the accessories). If any problems,pls contact our after-sale customers service any time .

From Vince at

10/6/2014 5:44 AM

From eko suwaryono at

10/6/2014 8:00 AM

From max at

10/6/2014 9:31 AM
Ask Your Own Question
You may also be interested in the following product(s)